I know a lot of places are currently under lockdown restrictions and so being able to go to Primark isn't an option. However, I'm very fortunate to live in a place that hasn't been so badly affected and a quiet Sunday morning trip to Primark was possible. For once I wasn't particularly looking for myself. My main mission was to get family Christmas pyjamas, but unfortunately I started searching far too late and the sizes we needed were all sold out. I also wanted to get a few new clothing bits for Ollie but wasn't too successful on that either. Why are boys clothes not as well stocked as girls? I didn't leave empty handed so here's my Wintery bits…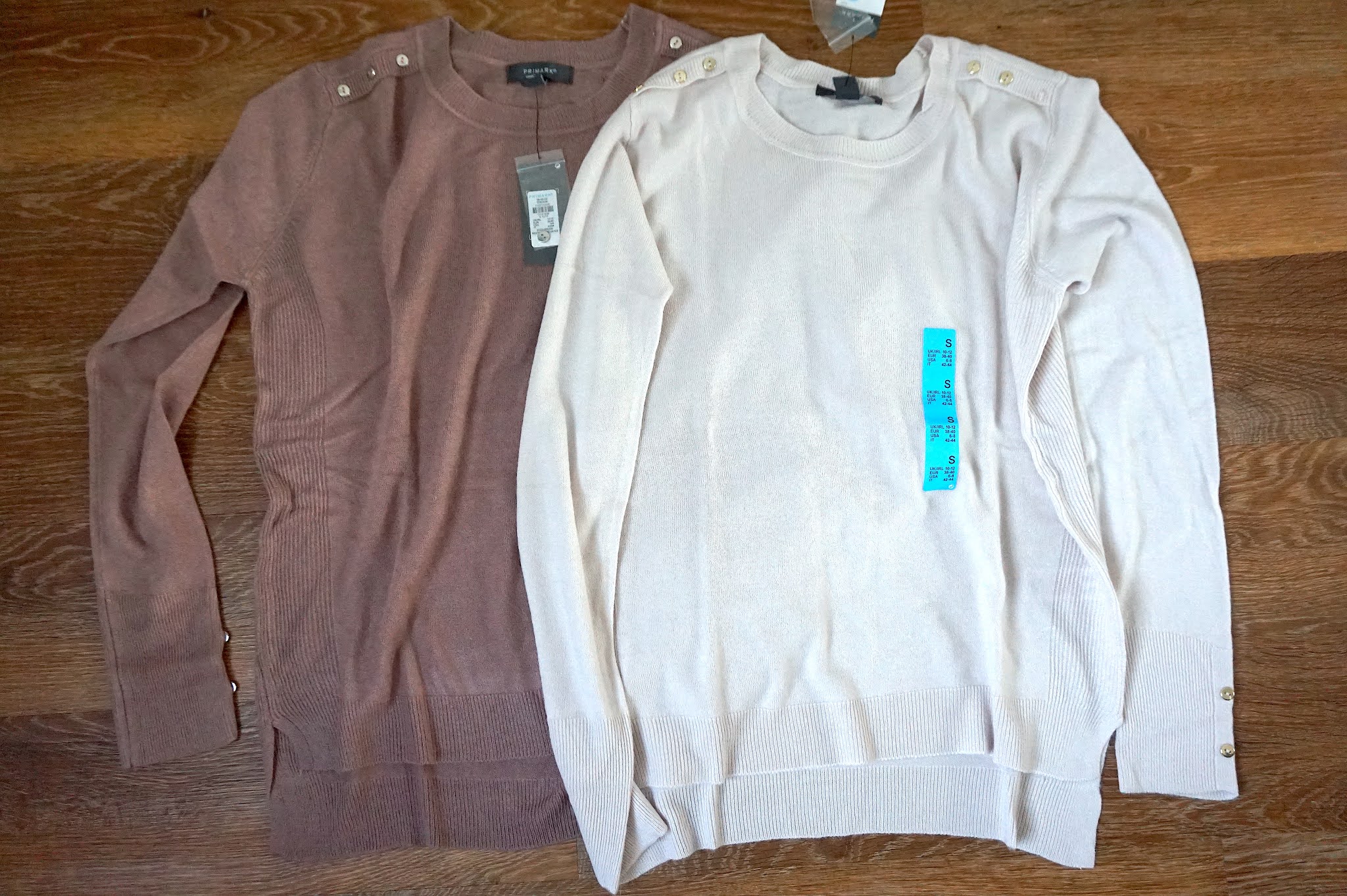 Last weekend I wore a pair of coated jeans from Primark to go out for dinner so when I saw the leather style coated skirt I had to get it. It's such a good item for Winter outfits and it was only £10.
If you've not bought the £6 ribbed jumpers from Primark yet then you're missing out. These are my go to jumpers for wearing with an A-Line skirt like the coated one or under a pinafore. I've already worn this dark khaki jumper with a black pinafore for work.
The last time I went to Primark I bought a couple of these fine knit jumpers in cream and grey. They're perfect for wearing to work as they're not too thick or hot. They're also super soft material and only cost £6 each. You can't really beat a simple outfit of boots, jeans and a jumper in Winter. This time I got a light pink, which looks cream in this photo, and a dusky mauve one. The only annoying thing is keeping the buttons safe from my little one.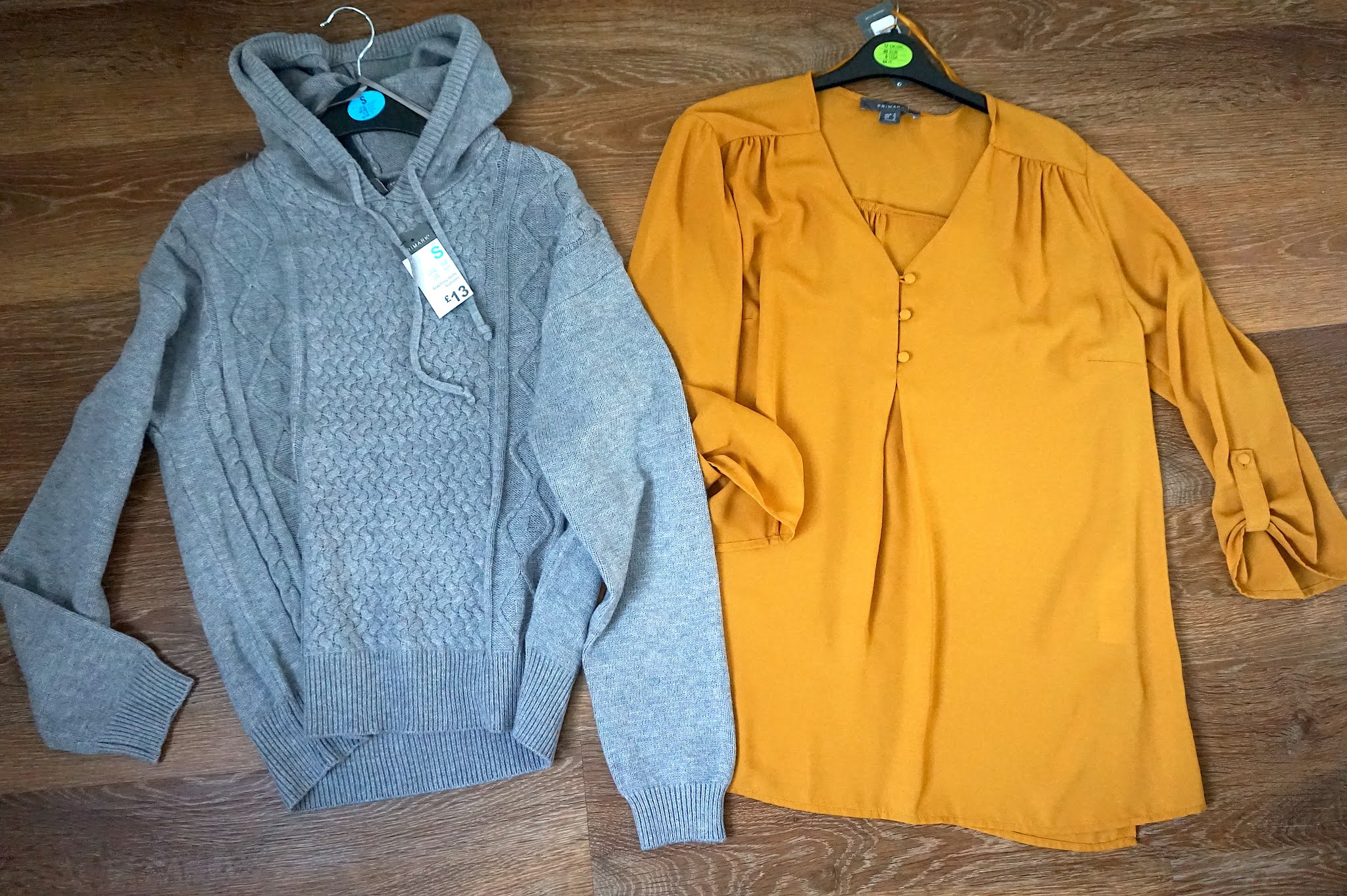 The grey cable knit hoody was in the loungewear section and although I didn't really like the rest of the stuff I couldn't resist this cosy Winter jumper. It's £13 and I think the cable knit detail makes it look much more cosier and a little more dressy than a plain grey hoody. 
I love a bit of mustard in Autumn or Winter and actually didn't have a blouse this colour. This was £7 and I'm pretty sure I'll wear it loads. I've already worn it this weekend with a pair of jeans to go out for lunch for my birthday. I also think it would look good with a pair of leather style jeans for dinner and drinks.
These Vanilla Scented Room Sachets have become an essential every time I go to Primark. They're fab for in your wardrobe and now I've got one in the drawers as well as hanging on the rail. 
I was getting extreme Skinny Dip vibes from the Mickey and Minnie Christmas glitter phone case. It was only £3.50 and I was so surprised to actually be able to buy it for an iPhone X. It's a really thick, good quality case and will be on my phone from new until the end of December.