Another week and another garden visit but this time I was considerably more wrapped up.  Where has the sun gone? We had hailstones the other day! My sandals won't be making an appearance anytime soon and this outfit actually featured my winter coat on top too. Never mind  it was worth it to have a good catch up and put the world to rights with a couple of my friends that I've not seen in ages.
Layers are key for all this outdoors socialising and this Stone Oversized Hoodie is such a staple. It's so fleecy and warm on the inside, I'm loving this colour too. If you fancy getting a hoodie like this one, I'd definitely recommend checking out Femme Luxe. There's quite a few in their co-ord sets.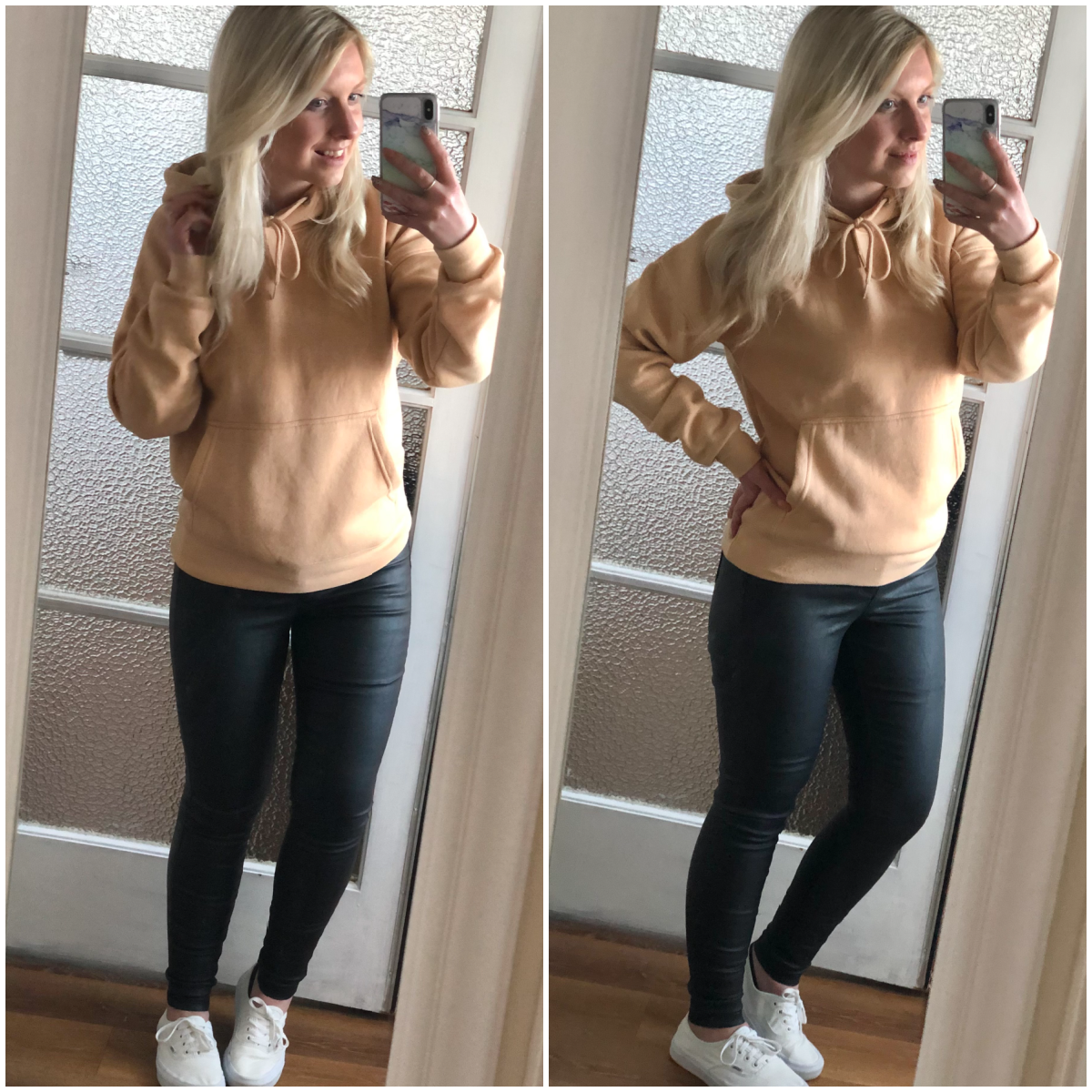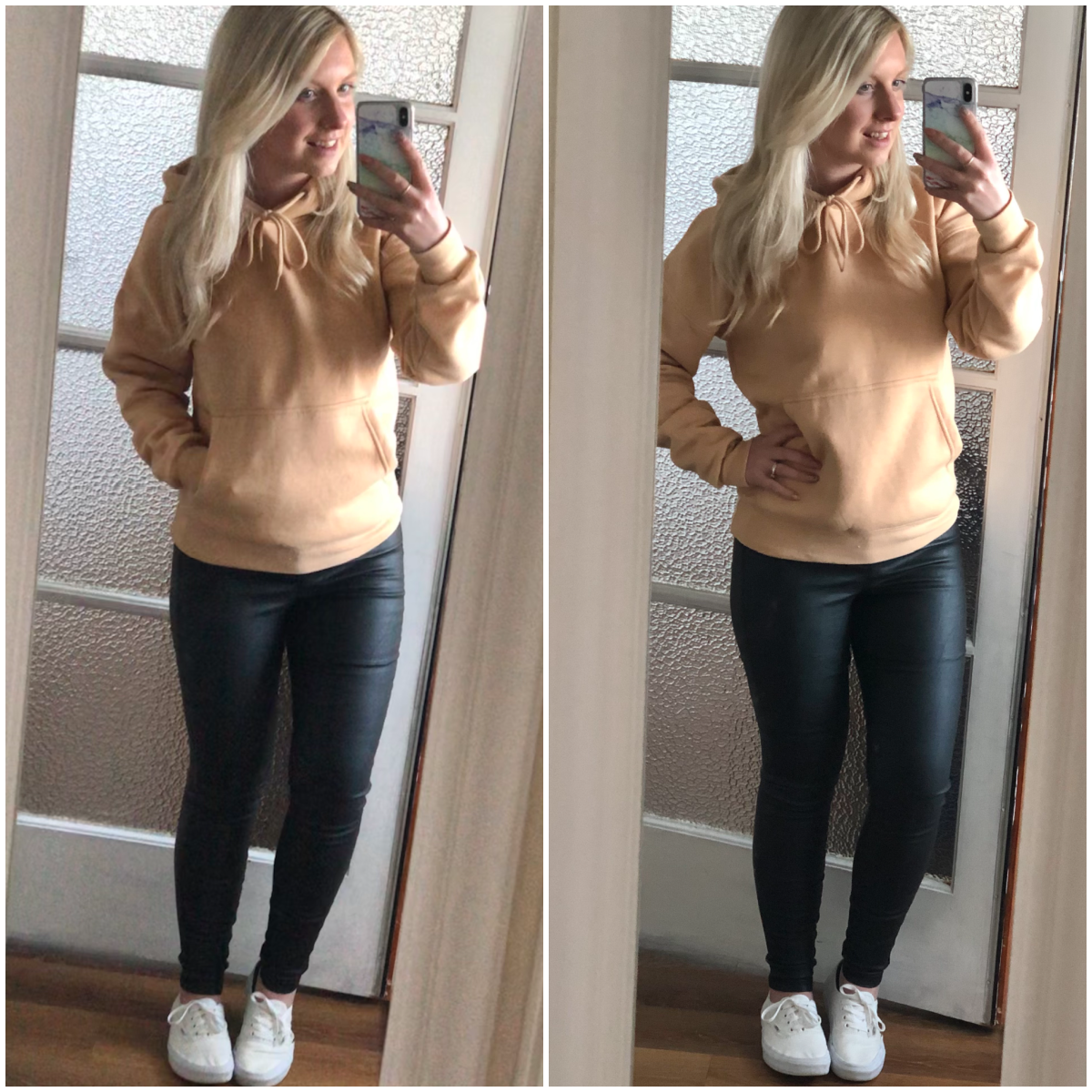 Away from my typical black skinny jeans I wore a pair of black coated jeans in a hope they'd add a little extra warmth. These will continue to be my go-to for dinners and drinks as they look good dressed up with a blouse, or 
milkmaid top
, and not just a smart/casual outfit like this. 
My trainers were my 
trusty Vans
 but I must admit I'm counting down the days until I can get the flip flops out and pack away all of my winter jackets.