When lockdown 2.0 hit there was no way I was leaving my nails to get in the state they were in last year. I decided to do my own nails and got a selection of stuff, the most important being some Builder in a Bottle. Now that we're in May I've gotten into the routine of doing my nails every three weeks or so and quite enjoying it. 
They're nowhere near as neat and professional as they used to be but I'm trying. Shaping them isn't my strong point and I normally can't be bothered applying a tip or two if any have broken so they're certainly not all the same length. I thought it was still worth sharing some of my designs either to inspire your own DIY design or in case you're looking for ideas ahead of your next visit to your nail tech…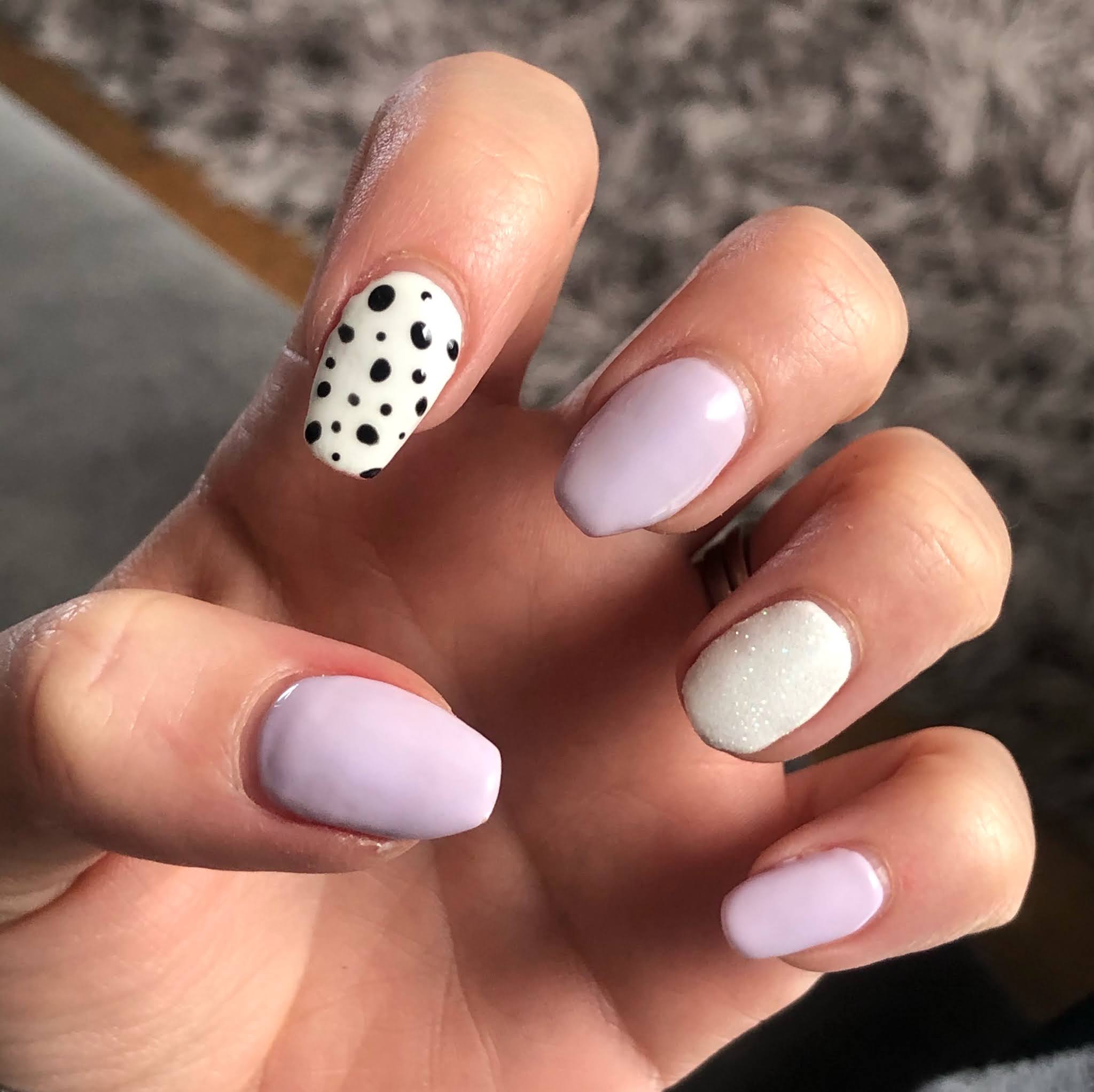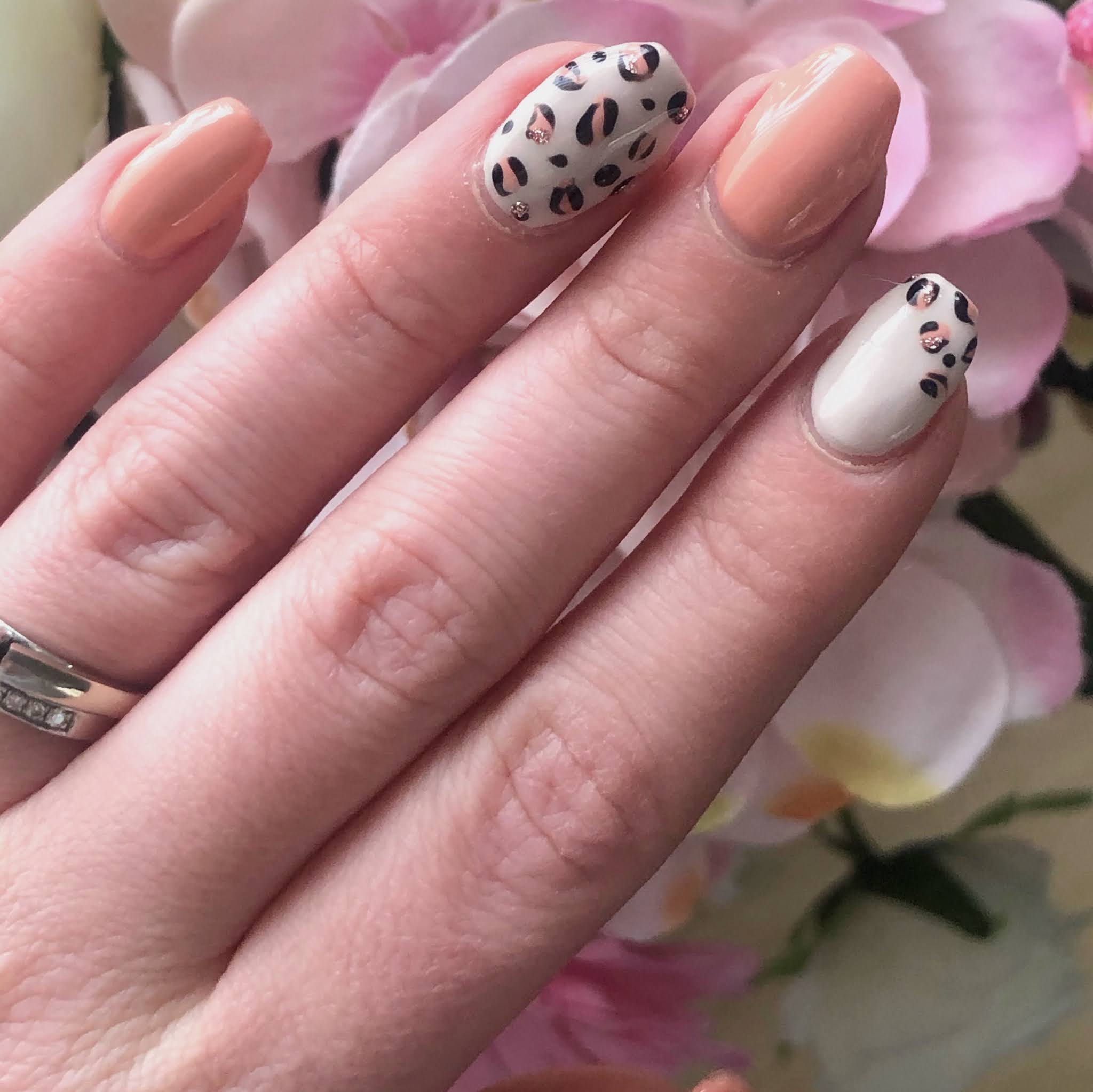 I'm loving pastel colours just now and lilac might be one of my favourites. I'm also loving the Dalmatian print style polka dots. I'm still the magpie I used to be and love some glitter for an accent nail. This one is Blossom by Magpie Beauty.
This coral colour is Macaroon by The Gel Bottle and it's such a good Spring/Summer shade. Leopard print nails have still been a feature for 2021 but there's something quite fun about adding some colour.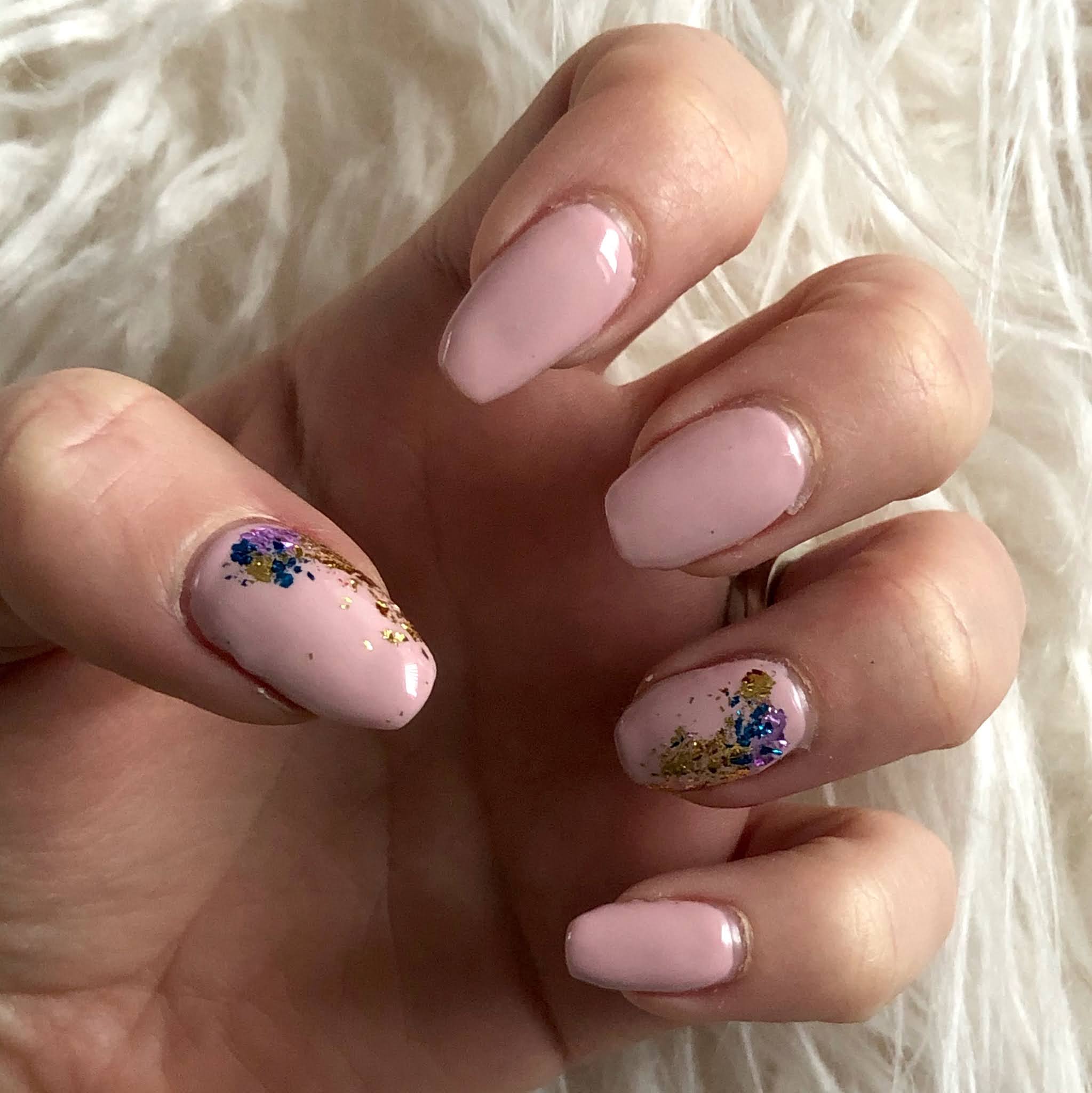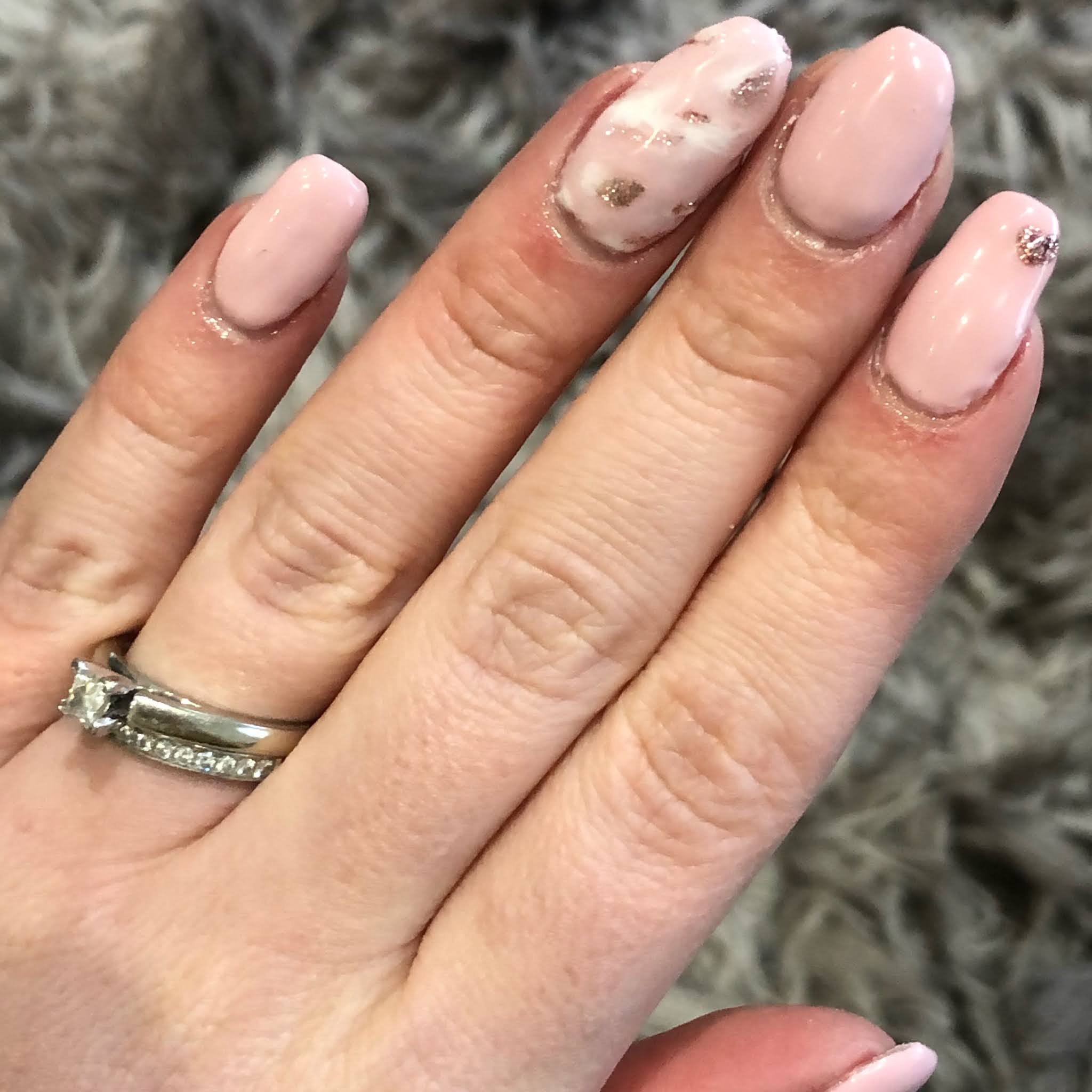 One of my friends recommended getting foil leaf for a quick, easy accent nail. I just bought a cheap selection from eBay and though they're fiddly to use they're really effective and fuss free. I'll definitely be using them to make a plain colour more exciting.
When I was picking out my nail essentials a blooming gel was high on my list to make sure I'd still be able to do marble nails. This pink set was done around Valentine's and an added little glitter heart was a must.