After what seems like the most miserable May ever, weather-wise, we're finally getting a bit of sunshine. Last week before we got the scorching sunshine we were treated to at the weekend I finally got the chance to wear something a little different at work and get rid of the layers. I've mentioned before that wearing a pair of black skinny jeans and some sort of blouse or top and cardigan is my go-to for work but I was excited to try some statement trousers.
These Beige Check High Waist Trousers have given me all the Clueless vibes without wearing a mini skirt or dress. These are quite a smart option for wearing in the classroom but made a little more casual by wearing them with my white Vans. Had the temperature been a little warmer last week I think I'd have got away with wearing a pair of sandals instead.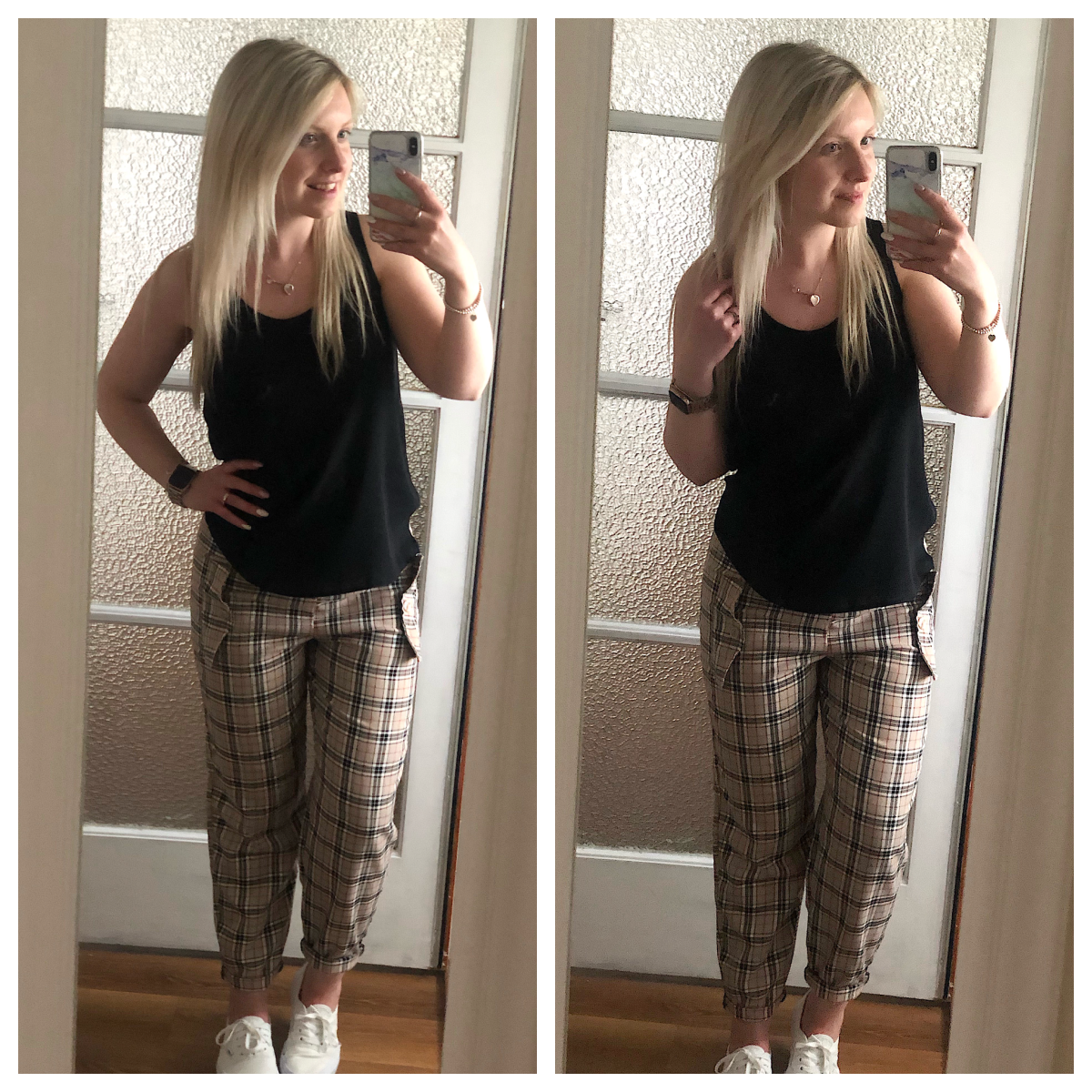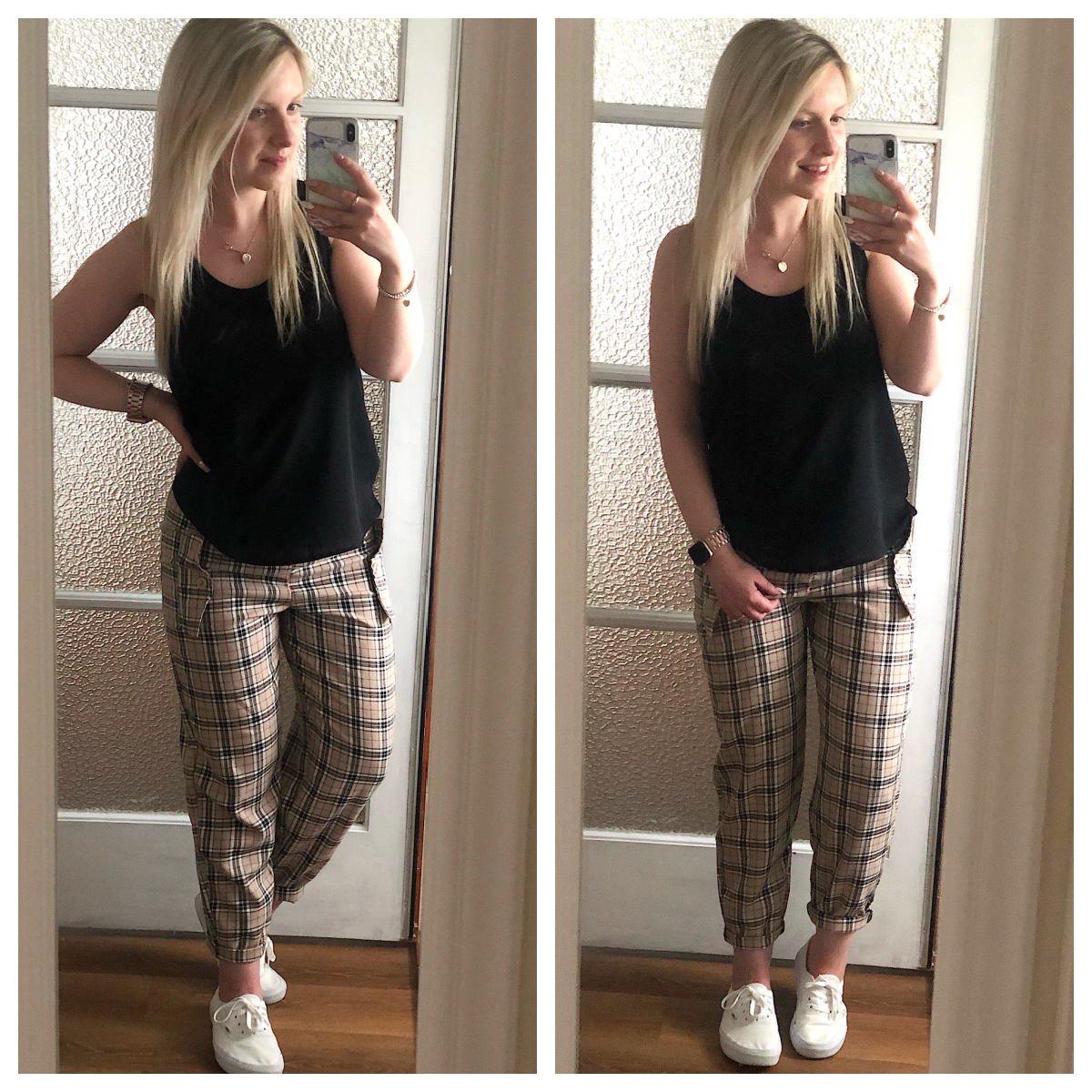 I'm definitely not brave enough to go for a bold top with such statement trousers so played it safe with a plain blouse style vest top. These trousers are quite high waisted with a paperbag style waistband so a bodysuit would be a good pairing too.  
Now that restrictions have been lifted and socialising and normal life seems to be returning hopefully I'll be able to share a few more outfit posts that are a bit more exciting than loungewear or workwear. Roll on the Summer holidays!