I haven't shared my favourite products since December when I keeping busy with my Etsy shop. Now two months of lockdown have passed I've got a few new favourites I'm obsessing over and had to share, and one little product that's made it back in my list for the second time.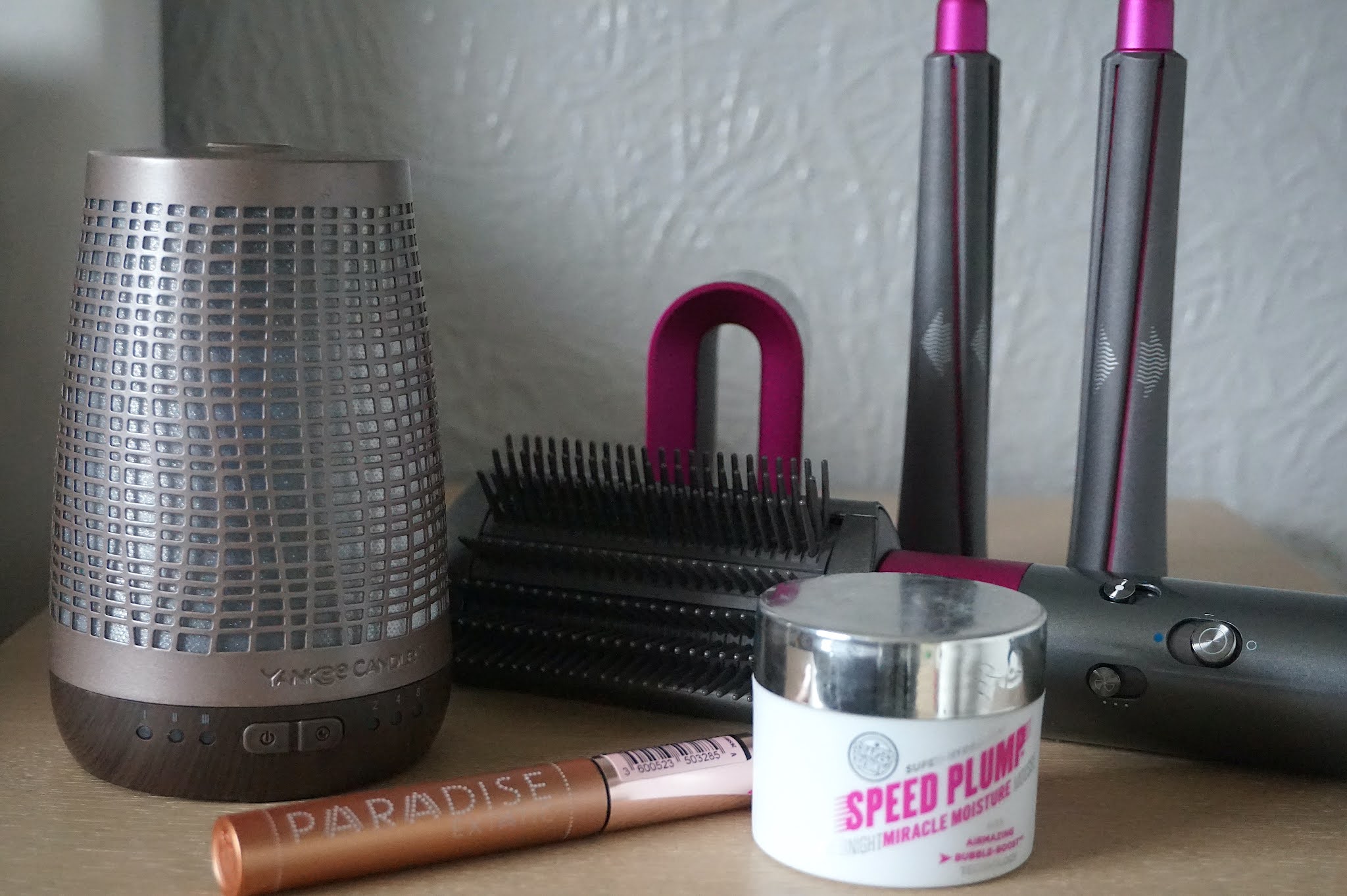 The Dyson Airwrap is easily my favourite thing of 2021 so far. I got it in the middle of January after keeping an eye on it being in stock from Christmas time onwards. I managed to order it direct from Dyson and when it arrived I described it to my husband as being the equivalent to him getting the new Xbox. He completely understood my excitement then. Since it arriving I've been experimenting with the different attachments, trying out different ways of curling and having my hair straight. I'm loving the fact I've completely reduced the amount of heat going on my hair, that I've reduced the amount of time it takes to style my hair from out of the shower and that I can wake up and have good to go hair. Yes it's expensive, I saved for it and saw it as an investment. 
The hairdryer attachment doesn't feel that powerful but somehow dries my hair really quickly. The smoothing brush has made my straighteners pretty much redundant as I'm able to get sleek, straight hair and my most used attachment is definitely the barrels. I think I've got my favourite style of curls sussed.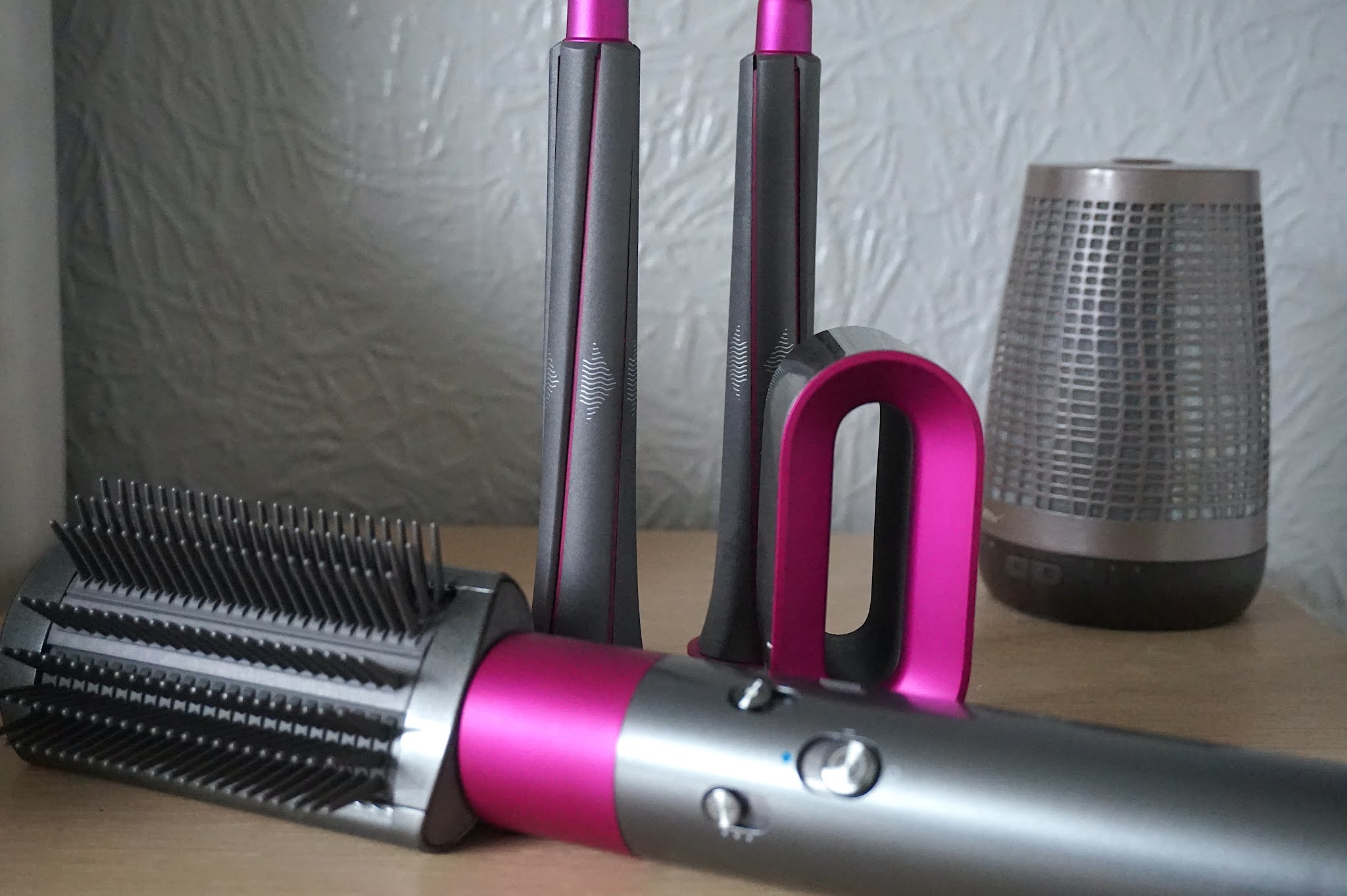 I've been a lover of sleep spray for a while now so when I saw Yankee Candle had a new Sleep Diffuser I was intrigued to find out if they'd be as good. We've got the Bronze diffuser and have since bought each of the three different refills but don't have a particular favourite. The diffuser works by releasing a burst of scent at intervals for two, four or eight hours depending on the setting. You can also choose the intensity of the scent released as well.  The scents are so calming and comforting – they definitely help me sleep and create the perfect bedtime routine. A nighttime must have.
I love trying out different mascaras. I seem to always have a few old trusties on the go but also always have something different or new being put to the test too. So for the past few weeks that new mascara on trial is the
L'Oreal Paradise Extatic
. It's a lengthening mascara that's enriched with castor oil.
I've been really enjoying the soft brush and the intense black shade. It's been doing a good job of coating my fair lashes and adding length without feeling heavy, clumpy or flaking off by the end of the day.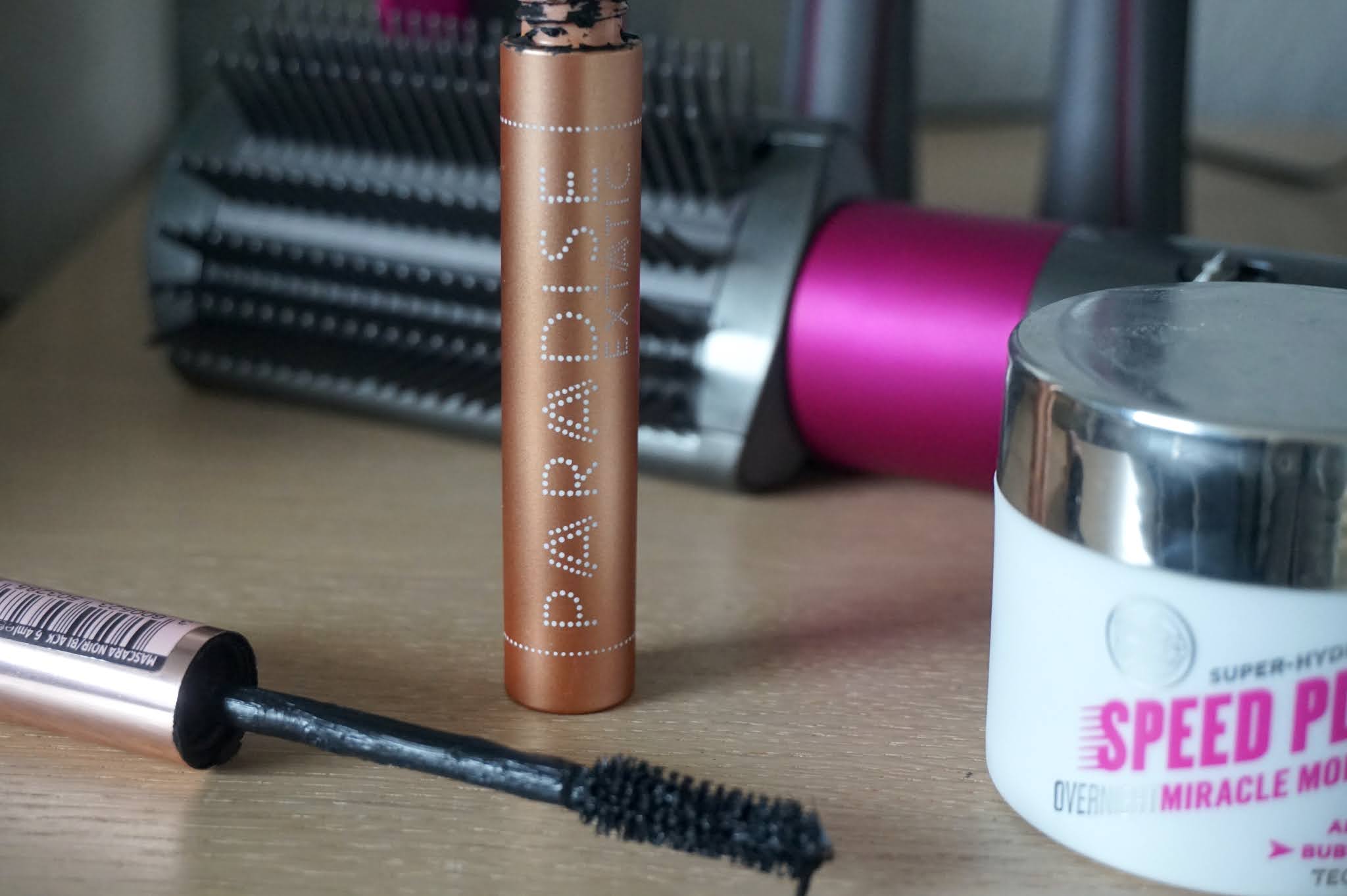 I said one of my favourites was making a return and that's the Soap and Glory Speed Plump Miracle Moisturiser. I've still been using it pretty much every night this year and still love the mousse texture and the boost of moisture it gives my dry skin. This one will be appearing in an empties post soon but I've already bought a back up and that fruity scent will happily follow me into Spring.

| 

Bloglovin

 | 

Twitter

 | 

Instagram

 |