There's no denying it's got a little cooler recently but I'm not ready for it to be Autumn just yet. Before I pack away my Summer bits I'm trying to wear some of my favourite things one last time. One of the things I've been loving for those day into night gatherings has been midi skirts. That's exactly what I wore recently for a little birthday catch up which turned into a few gins and a Chinese takeaway.
I've been wearing a vest top and denim jacket with my midi skirts loads but decided to try something a little different embracing the need for thicker layers. I wore my new off the shoulder black top with long sleeves. It's cropped so no worrying about tucking it into the skirt but maybe my tummy could have done with a bit of fake tan! I'm loving the bardot style and found the wrap style sat perfectly all day.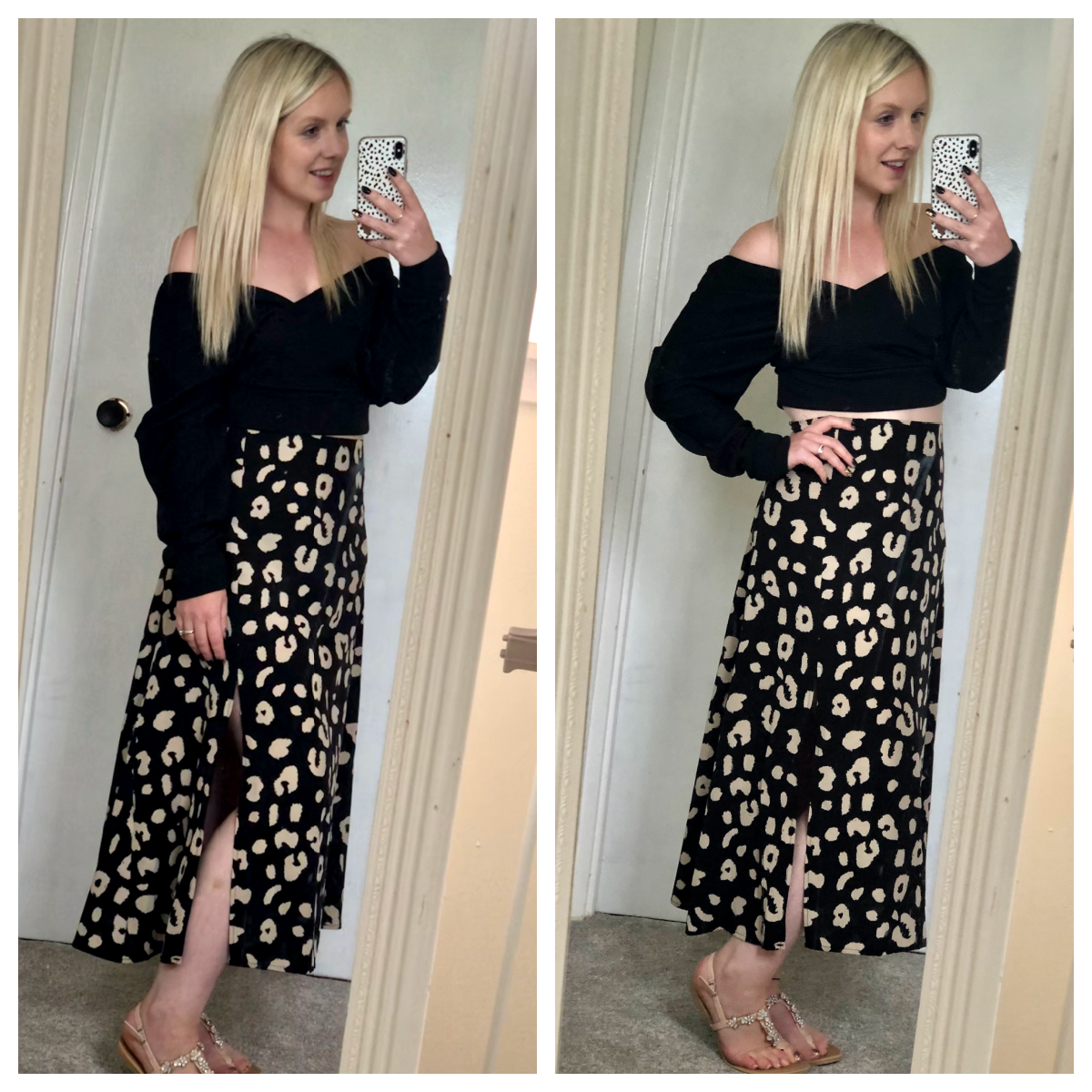 This skirt might actually be one of those skirts that I could wear all year round, well almost. The beige animal print on it is so versatile. I wore it with sandals from Primark but I think the next time I wear it might be with a pair of trainers.
My phone case is also a little Shein bargain and I've personalised it a little with my
Cricut machine
.