That's me been back to work for two weeks now. It feels like I've never been away really. I'm getting the hang of doing the lateral flow test twice a week, being busy every minute of the work day and being exhausted by Friday. Before we went back in the middle of March I went in to get my classroom sorted (i.e take down all the Christmas work!) and rearrange the classroom. I felt like I should mark the occasion of wearing a proper outfit for leaving the house with an outfit post.
I thought being in the classroom with all the windows open would be cold so I wore my side split knitted jumper. In actual fact I was roasting, but likely with the amount of running around I ended up doing. However, this is jumper is perfect for those chillier Spring days or as a layer if you're meeting up in the garden. My jumper isn't too oversized as I went for a smaller size and I think it's the perfect fit.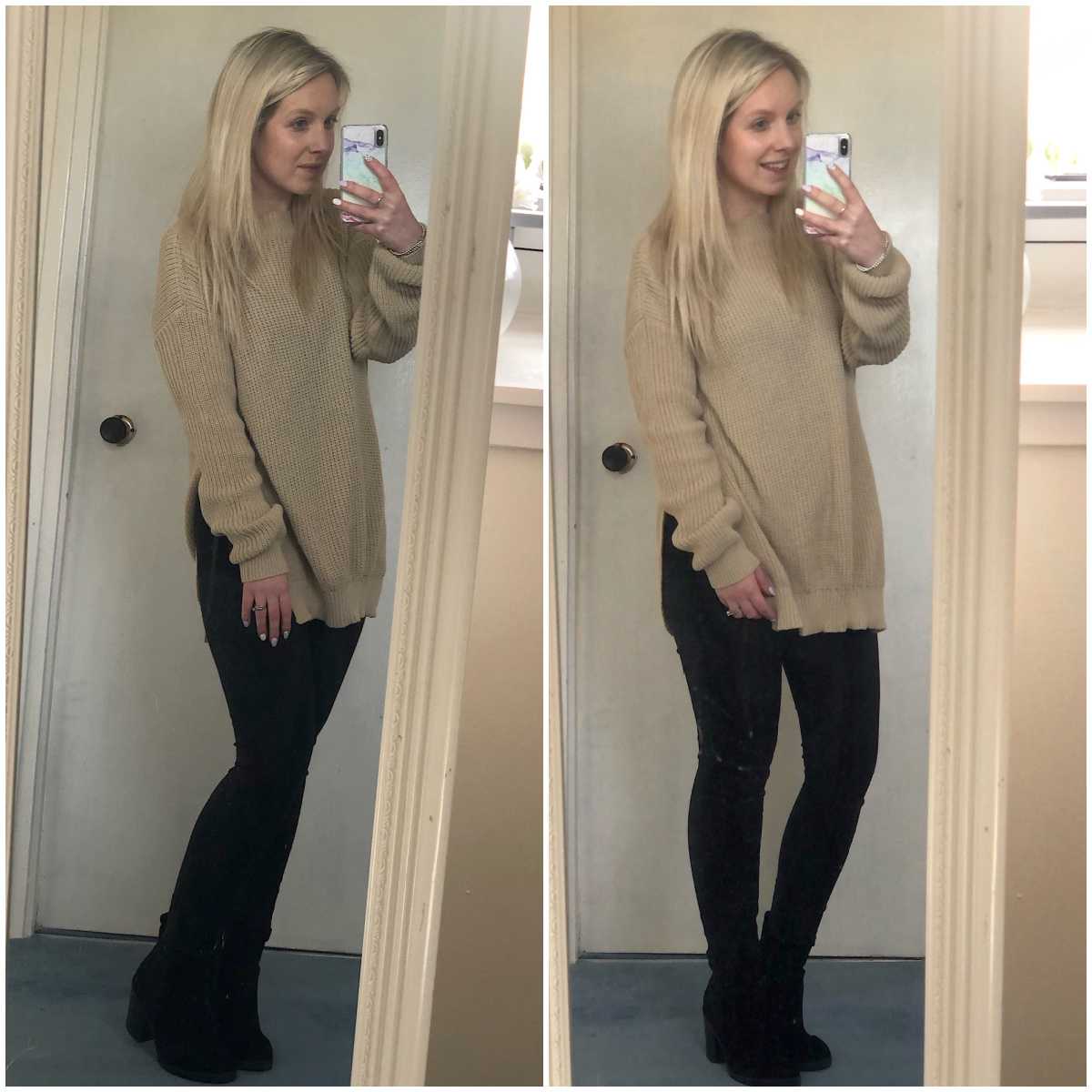 Black jeans are my go-to for work and I'm counting down the days until I can get to Primark to buy a few more pairs as some of mine are so worn out. These ones are actually Top Shop Joni jeans so a considerable difference in price. I wore my trusty block heeled boots but after two and a half months of wearing slippers for most of the day it was a bit of a shock to the system.
I must admit, being back to work has been so nice to actually get to wear more from my wardrobe. I did end up ordering new work clothes after just a week though… Haul time?