Lockdown has been the perfect opportunity for girls to treat their hair and skin properly. Without work or going out socialising you don't feel the need to actually do your hair or makeup. I wash my hair at night, I always have done, mostly because my hair is quite long and porous and takes ages to dry. I normally blast it with my hairdryer until it's mostly dry before heading to bed. My hair isn't curly or wavy, it's almost straight but has flicky bits meaning I always turn to my straighteners or curlers to tame it and sort it out. I was determined to be able to ditch the heat and find a no heat hairstyle that would work with my hair that didn't mean I would just wear it up.
During the first week of lockdown I used pleats to add a beachy wave and it worked quite well but there was still sections which weren't great and my fringe was in desperate need of help from heat. I went back to Pinterest for some inspiration and discovered no heat curls which I'd never seen before and put them to the test.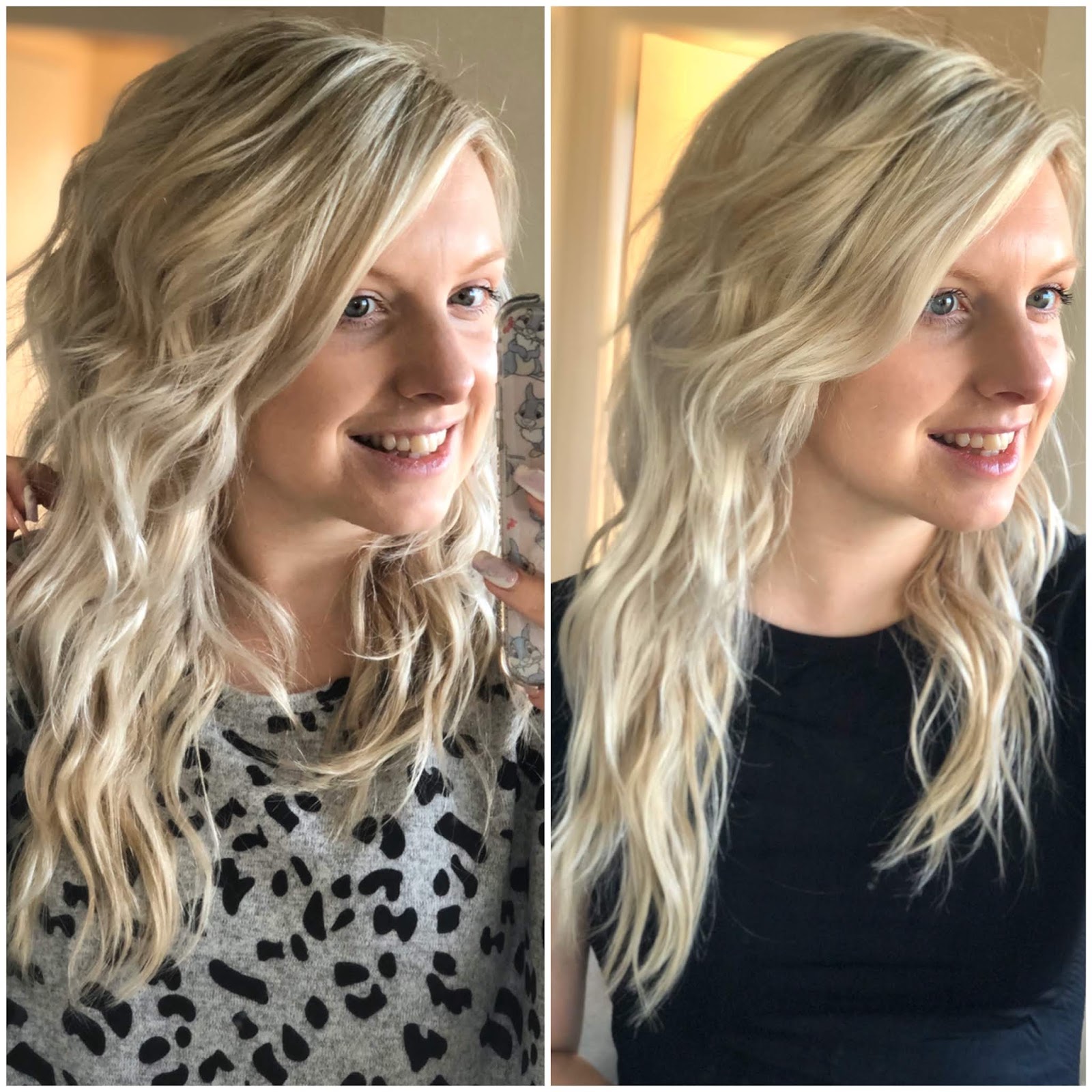 No heat curls day 1 and day 2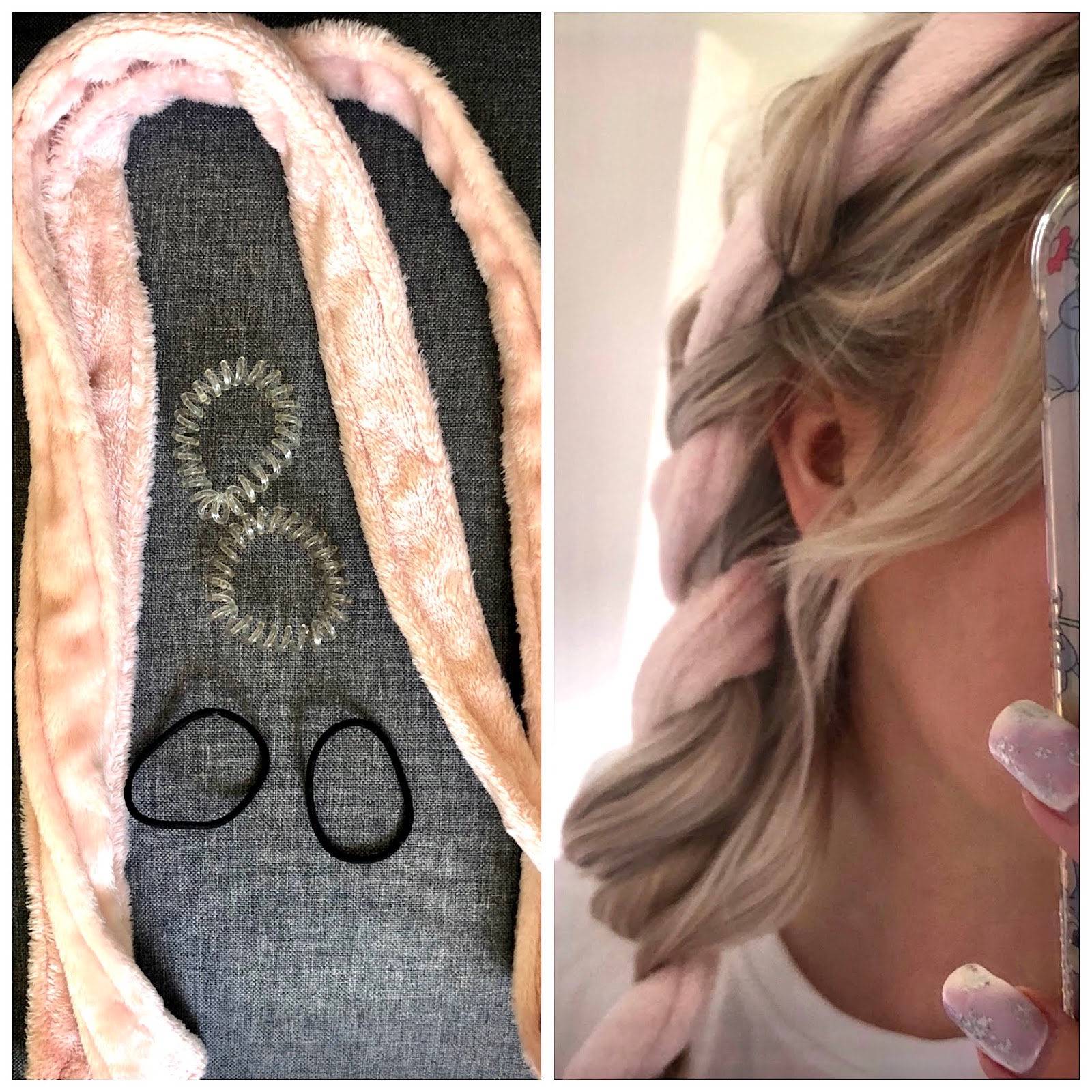 All you need for these no heat curls is a belt from a dressing gown or robe, two small hair bobbles and two bigger ones like scrunchies or invisibobbles. I washed my hair and left it to air dry for close to two hours. This meant it was still damp but not wet for heading to bed.
I left a section of my fringe out so that it wouldn't be curled then placed the dressing gown belt on my head as though it was a hair band. I divided my hair into a left and right side. Then starting at the front I wrapped small sections round the robe adding in more hair each time. I made sure to pull my hair quite tightly and continue until I'd wrapped all of my hair on that side. I secured it onto the belt with a hair bobble then twisted the end into a bun and secured it with an invisibobble. This is definitely what helps curl the ends. Without it the last bits of hair won't be wrapped tight enough.
Be careful where you position the buns with the leftover belt because you don't want it to be uncomfortable when you're sleeping. If you sleep mostly on your side try and put them further back on your head. Regardless of where they are they're a lot more comfortable to sleep with than rollers! 
In the morning it's so easy to unwrap, shake it up and go. I don't have to put any product in to hold the curls in place and they look as though I've curled it with a wand on both day 1 and day 2. It's not even one of those hair styles where practice makes perfect. I had these results from the first time trying it and now I'm hooked. Quick, easy, heatless curls.