This post has been a long time coming and it seems strange to say that I've not had much time, when we're in a lockdown. I suppose that gets added to the fact that there's just not much going on so very little to post about. 
However, like in the last lockdown I'm taking the opportunity when we're not out and about so much to try and look after my hair. Last time I was loving heatless curls and it really helped with my postpartum hair. This time I've made a massive treat purchase by investing in the Dyson AirWrap but I'm also focusing on the hair washing process. This has led to trying out a few different shampoos and conditioners and so it's time to share my thoughts on the Aussie SOS Deep Repair Shampoo and Hair Treatment.
My hair is damaged both from heat and being dyed blonde. I've got bits of regrowth but I've also found my hair has changed a bit in the last year. I feel like my hair feels greasier quicker and I want to be able to repair damage and rehydrate my hair without leaving it heavy.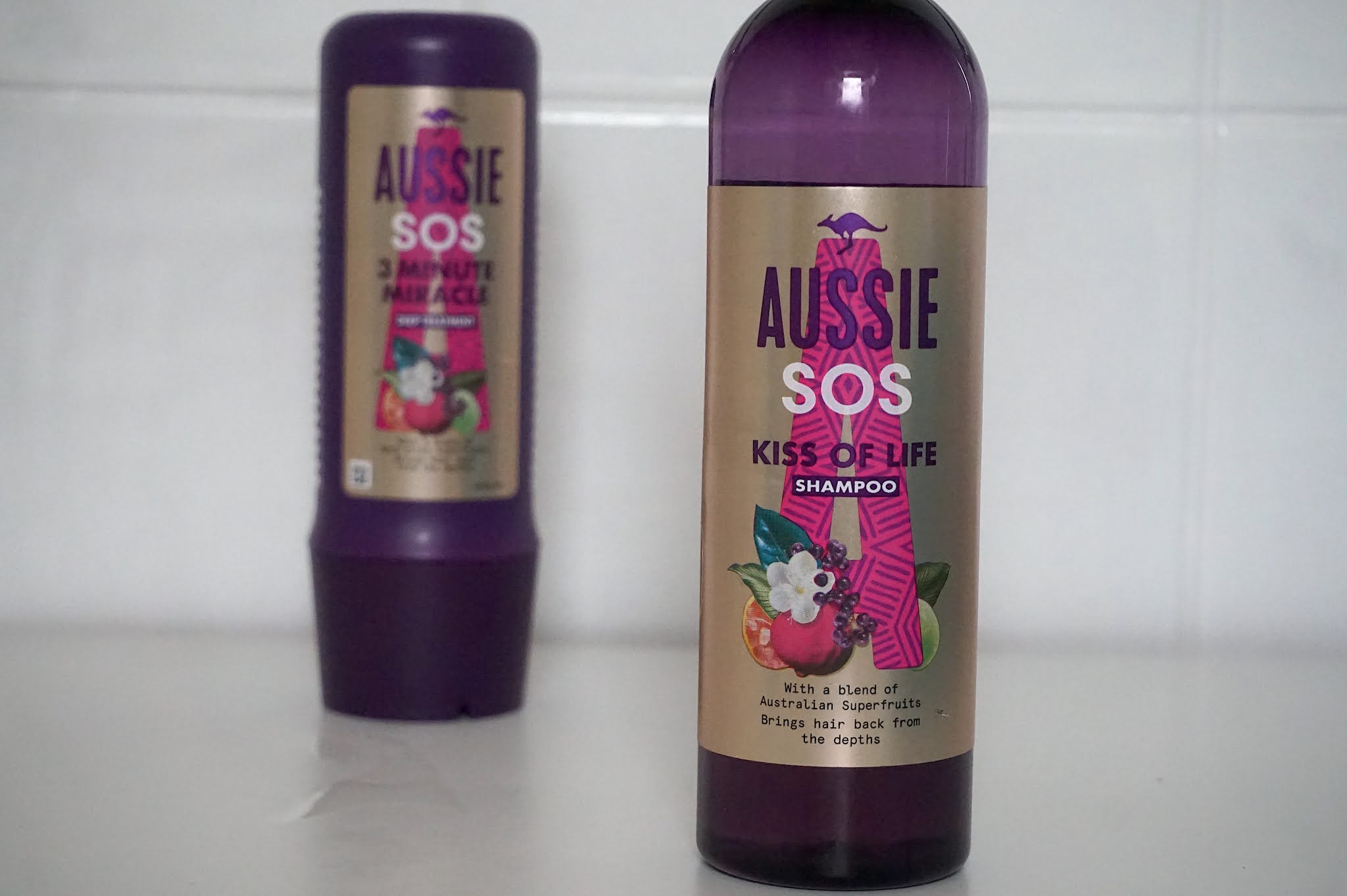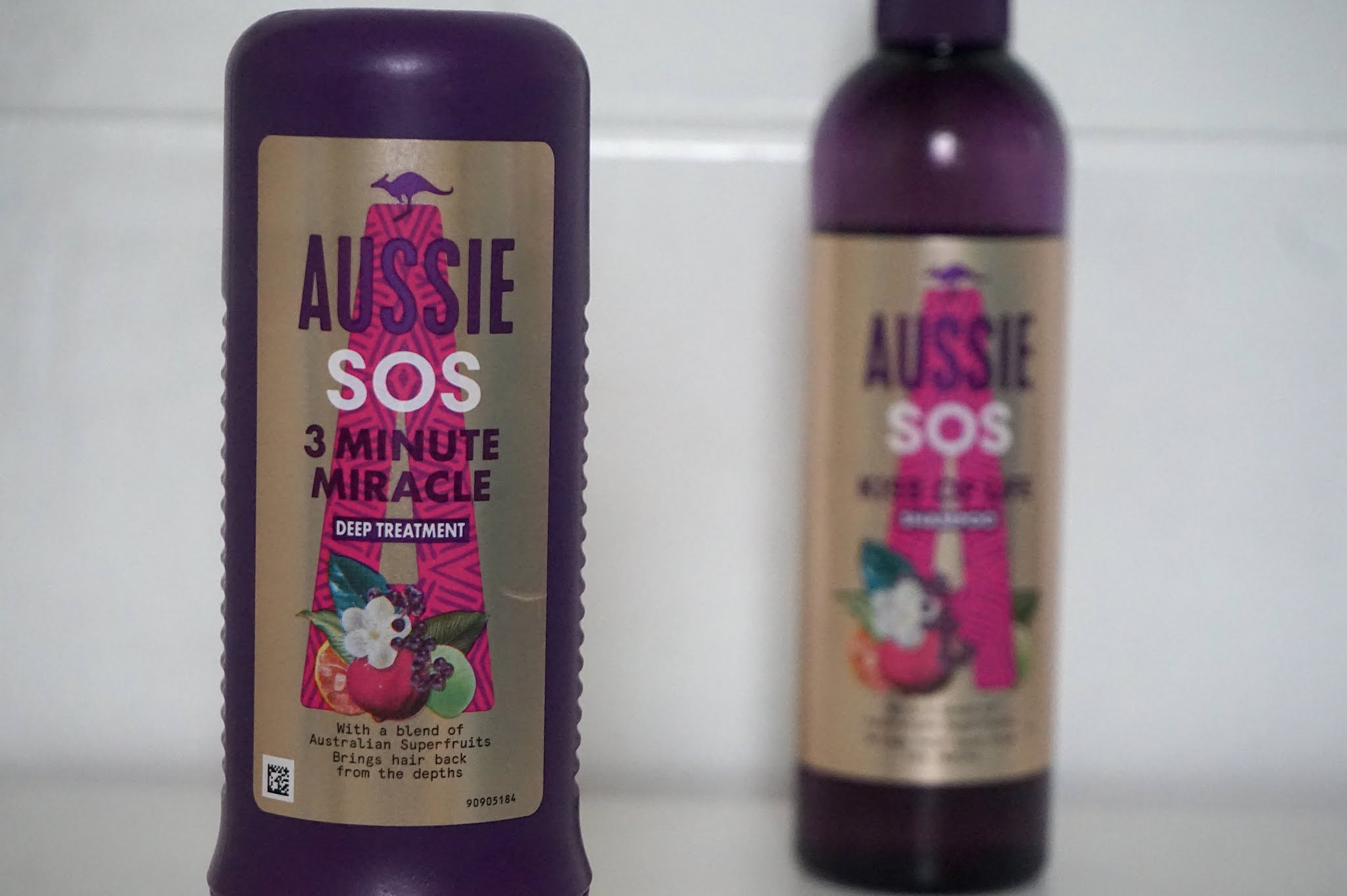 I only had to use the Kiss of Life shampoo once to feel like my hair had been given a boost. It really did make my hair feel not only softer but also cleaner than some of the other shampoos I've used recently. The shampoo smells amazing, really fruity. It did lather up quite a lot, which obviously means it's got ingredients in it that aren't 100% perfect for your hair but for me it helps  with the hair washing process. 
I've loved Aussie 3 Minute Miracle conditioners for years. I remember buying one for the first time when I was in high school and instantly falling in love with how it smelt and how nourishing it was on my hair, but on a total budget.
I love a hair treatment in general, rather than a regular conditioner so I was excited to put the
SOS 3 Minute Miracle
to the test. This didn't smell quite as fruity as the shampoo did but it was thick and creamy. It was lovely to use and left my hair feeling healthy and looked after, not dry or damaged.
In combination, these two hair products have helped make my hair feel healthier, smoother and helped the Tangle Teezer to glide through. Both products are less than £15 together so very affordable. 
If you want to try the full
Aussie SOS Deep Repair range
you can buy the products in a bundle which can save you nearly £8. I'd definitely recommend them if you're looking to try something new.