I know lots of places are currently in lockdown and so getting your nails done at a salon isn't possible. However, I live in Scotland and our area is Tier 1 meaning I can still get my nails done. Rather than not share my lovely new Autumn/Winter nails I thought it might just give some ideas for once lockdown is over…
My appointment was just after Halloween and so I said farewell to my in your face Halloween nails and went for something a little more subtle, a little more sophisticated and a lot more animal print.
I've been admiring Tortoise Shell Print nails for a few months now and I finally put together a design. I started with Au Naturel from the new The Gel Bottle Runway Collection. It's a gorgeous nude shade and one I think might become a regular for me.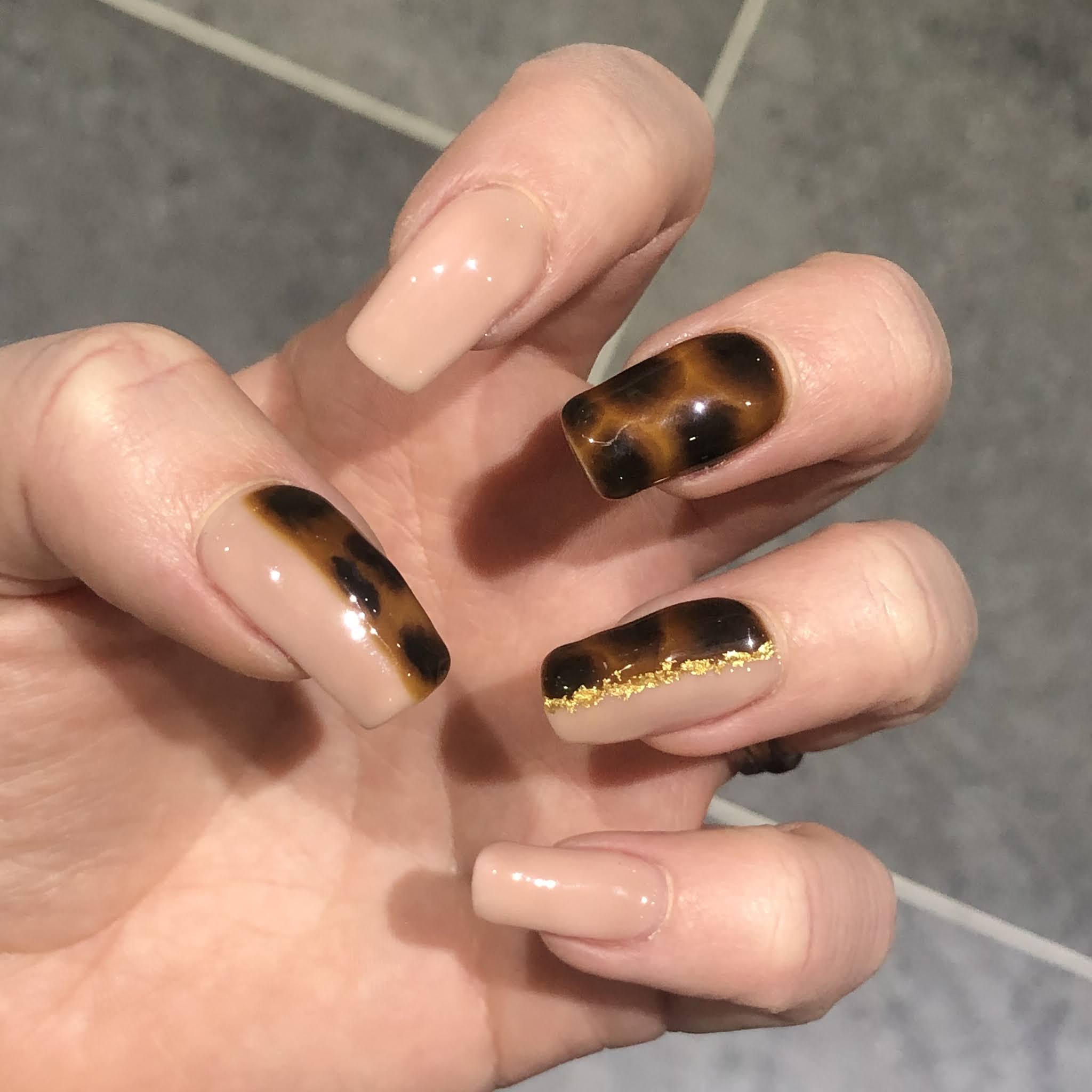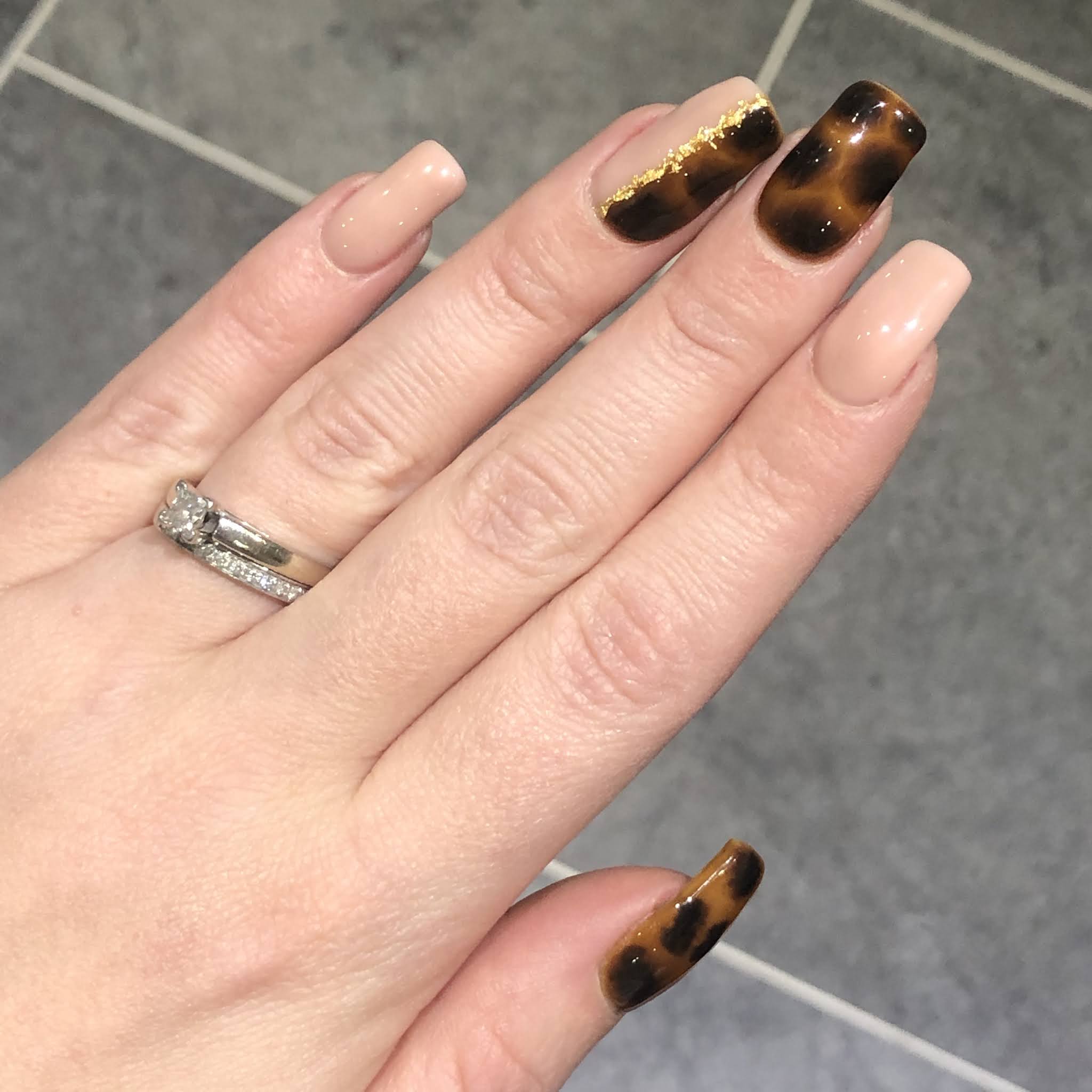 The tortoise shell print is made up of three different colours and a bit of layering. It starts off with G001, a glass gel, lightly mixed with Chocolate. This creates a base colour on which circles or blobs of Chocolate are added and cured. Then Jet Black is added and cured. The layering and fading makes the tortoise print.