This post has been a long time coming. Life has just gotten so busy and my blog has taken a backseat. I'm back working full time after a maternity leave that I feel a bit cheated of and my Etsy has been really busy in the run up to Christmas. So if I'm not looking after my nearly one year old or teaching or making prints, I'm trying my best to keep the house in order. Now that school is closed for the holidays I've finally got the chance to write up my favourites.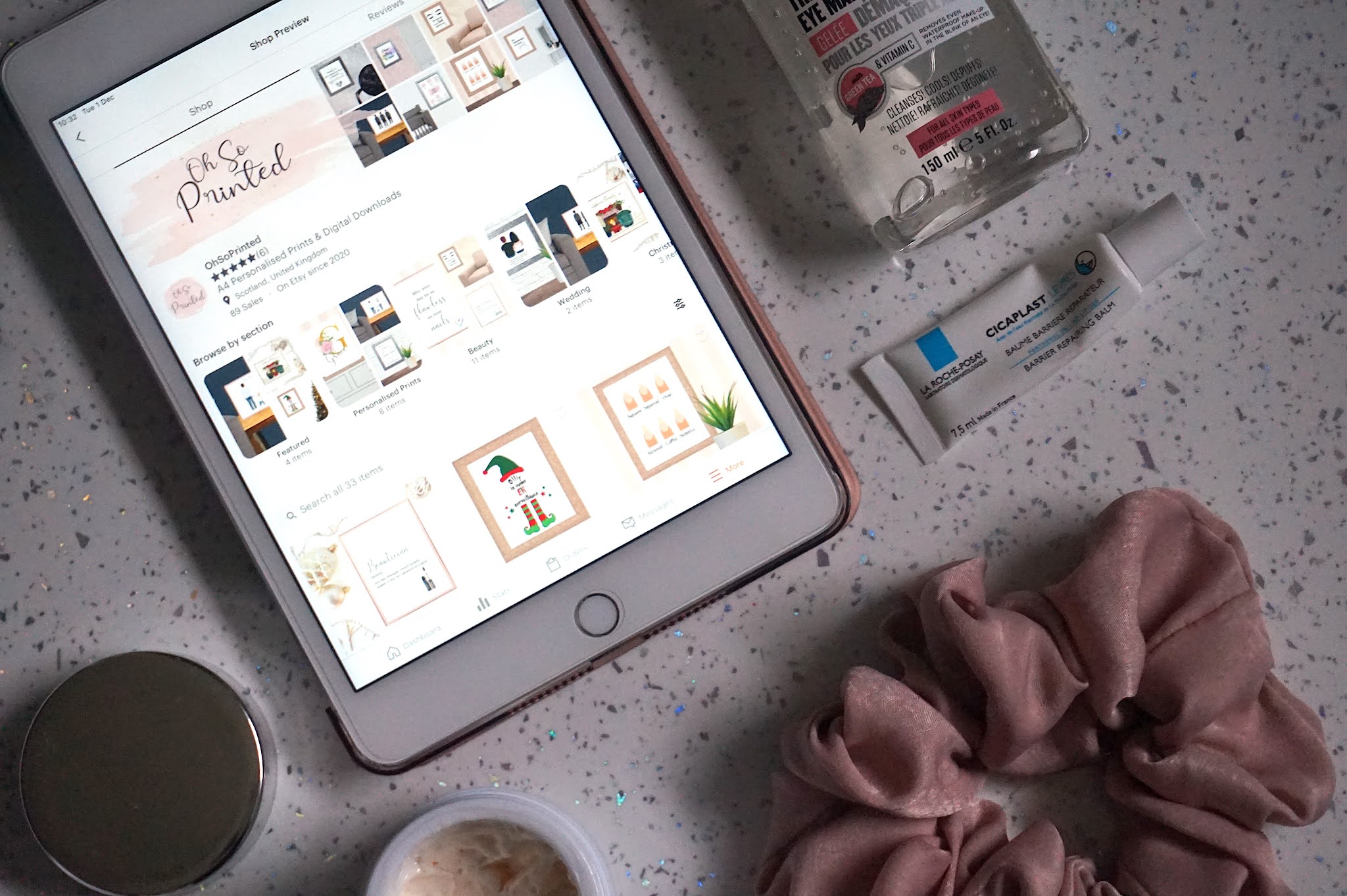 Like every year when the colder weather comes my skin gets really dry and dehydrated and is crying out for some TLC. This year I repurchased an old favourite from Soap and Glory and instantly remembered why I used to love it. Speed Plump Miracle Moisture is an overnight moisture mousse and I love the texture, how moisturising it is and the scent. This fruity whip is so light but really gets to work on my skin. A must have for the Winter months. 
My next favourite is actually from a local business but it's just hair accessories and scrunchies in general. I've started wearing my hair up a bit more with work and a scrunchie feels much more gentle on my hair and doesn't give me headaches. This silky ones feels really luxurious too.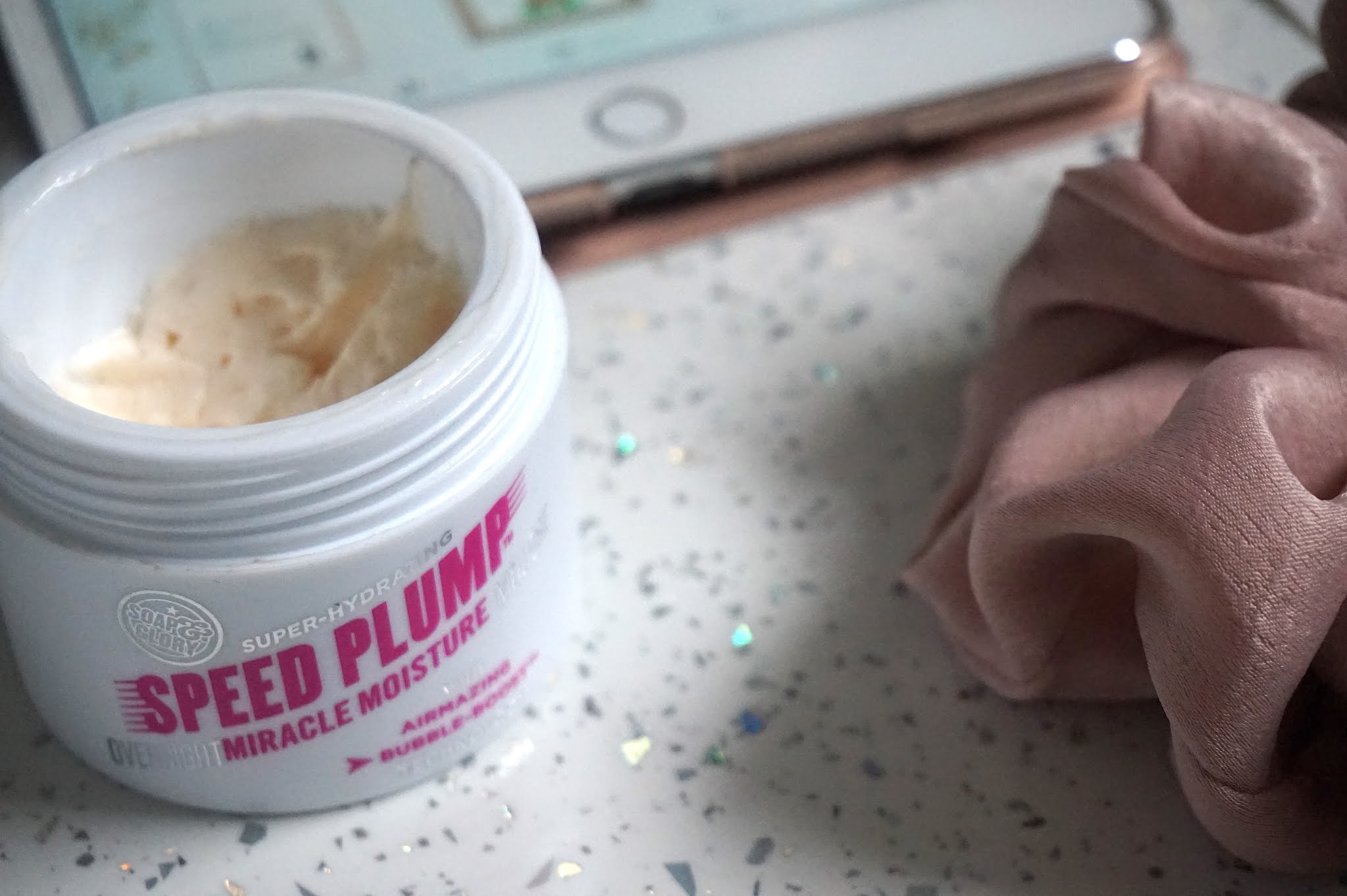 Another Soap and Glory product which has been a firm favourite in my skincare routine is the Puffy Eye Makeup Remover. I was struggling with a few mascaras not coming off properly with my last eye makeup remover so when I was taking advantage of a 3 for 2 offer I thought I'd try this Soap and Glory jelly product. There's a few bad reviews on the Boots website but I've been loving it and it's worked so well even with my waterproof mascaras. £5 is good value for money for the amount of product you get too.
Speaking of the effects of Winter my lips have been quite dry and chapped recently. It felt like nothing was really working but then I bought the La Roche Posay Barrier Repairing Balm and have seen a huge difference. This has been coming places with me as much as a face mask, a jacket pocket or bag essential.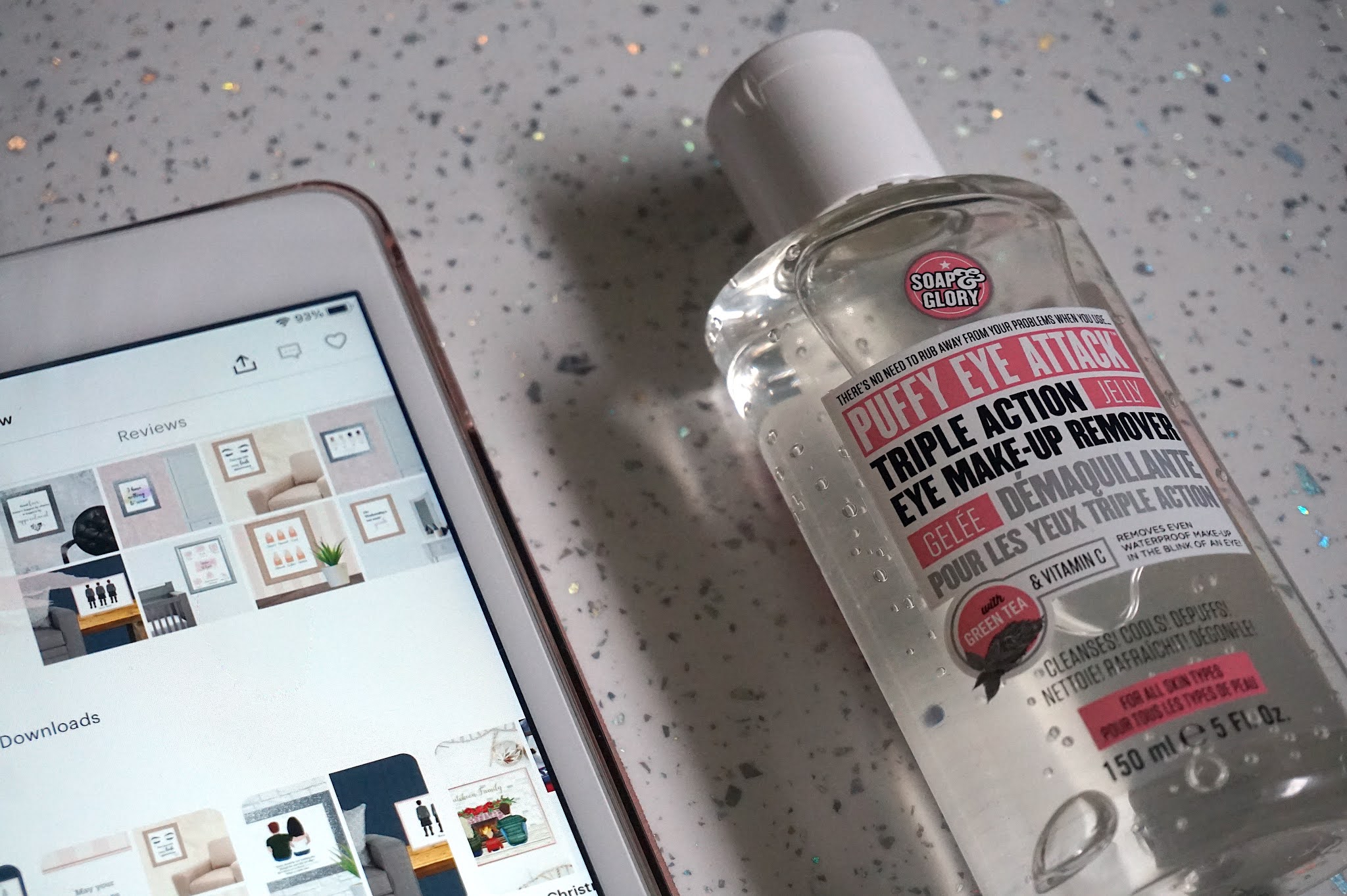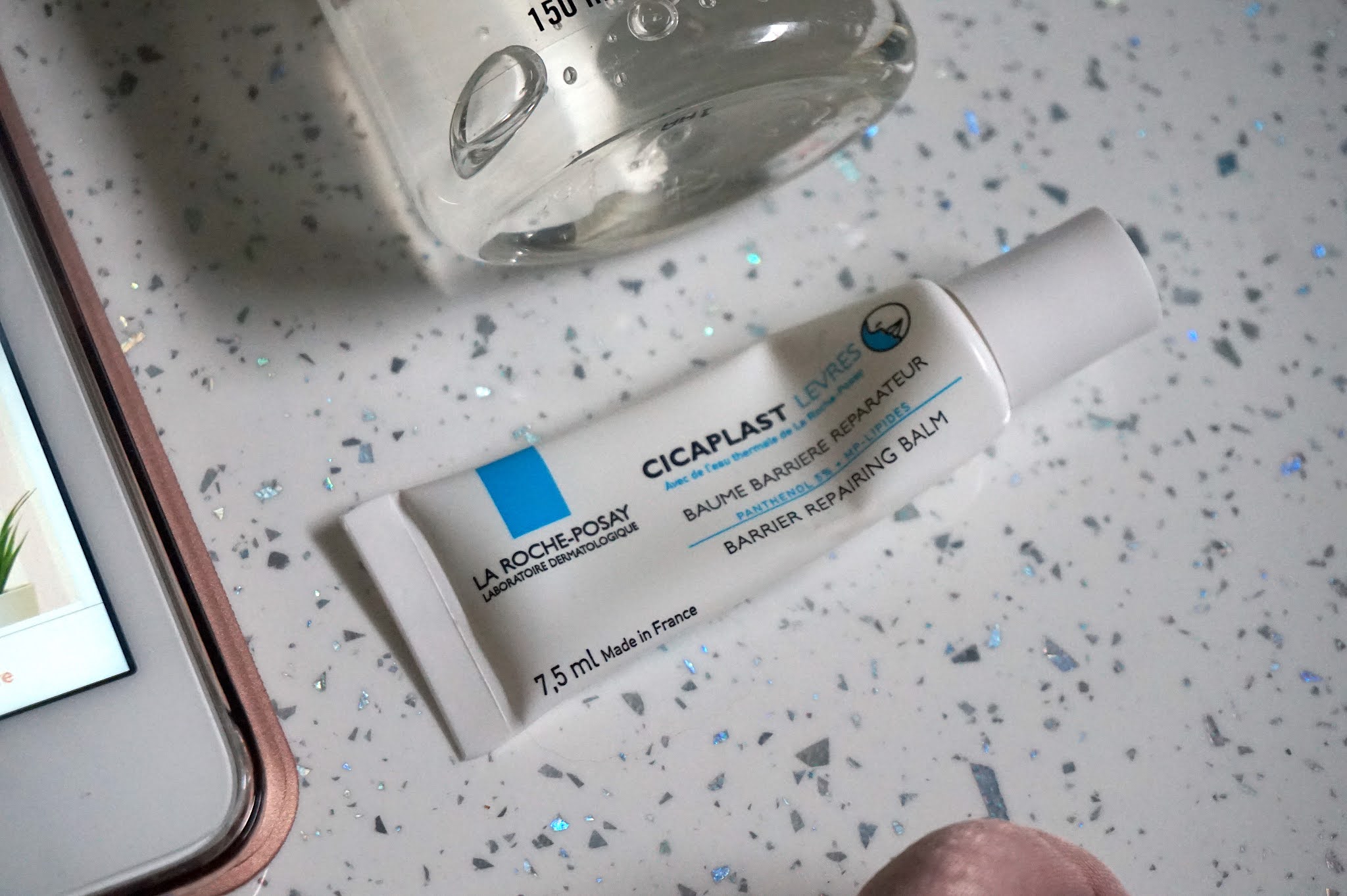 My last favourite is both a gadget and an app. I got a new iPad mini for my birthday and I've been loving using it. My old iPad wasn't able to update, was slow and lots of apps were starting to fail. My husband surprised me with a new one and it's been amazing for helping with my Etsy Store… and for Youtube, Netflix and Disney.
As I mentioned I've had a bit of a side hustle with my Etsy shop, Oh So Printed, and the Etsy Seller app has made keeping track of orders so much easier! It's such an easy to use app and if you've ever thought about starting your own business through Etsy I couldn't recommend it enough.