Quiz has money off everything at the moment, up to 50% off. With my loungewear and working from home wardrobe lacking I thought I'd treat myself to a few things. Other than takeaways at the weekend I feel like there's nothing else exciting happening so retail therapy is a bit of a must. Also it's worth mentioning that in these pictures my hair has day 2 curls from the Dyson Airwrap – I'm loving it!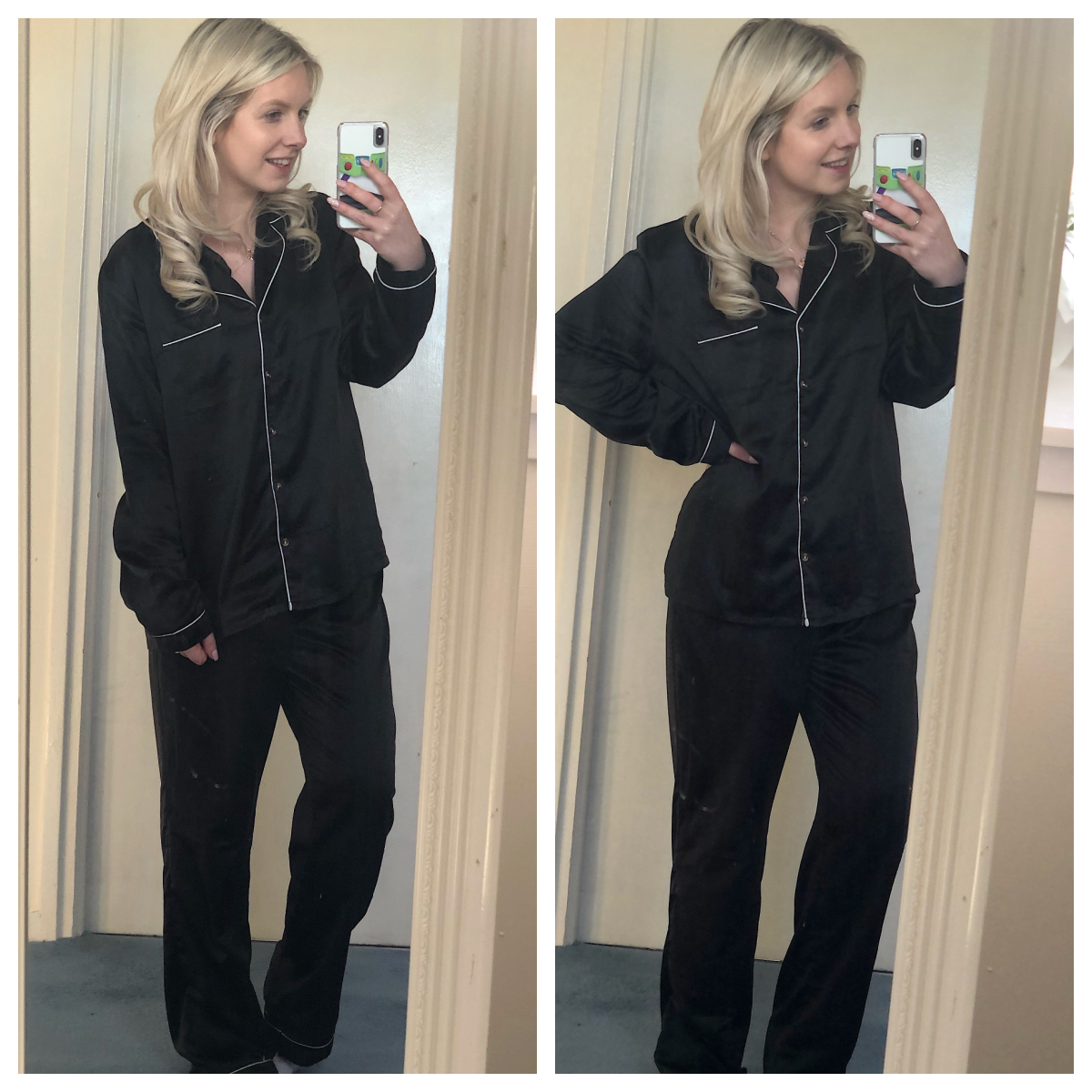 The first thing that was added to my basket and my favourite purchase is this Stone Roll Neck Jumper which was 

£29.99 down to £20.99. I had a stone coloured roll neck jumper from New Look previously but it's looking worn after wearing it lots through the past 3 years and it's lost its shape after wearing it when I was 8 months pregnant. I would have been happy to buy the exact same one but that wasn't possible but actually I think I might like this one just as much. It's warm and cosy for wearing at home but it's definitely more smart/casual than typical loungewear. 
When it comes to loungewear I actually love a pair of pyjamas rather than joggers. I've got my fair share of pyjamas but I couldn't resist these Black Satin Pyjamas. They were £29.99 down to £26.99 which is a lot more than my usual Primark pyjamas but I love them. They feel really luxurious and are so comfortable. I'm loving nights on the sofa watching Married At First Sight Australia and slow mornings before working from home in these pyjamas.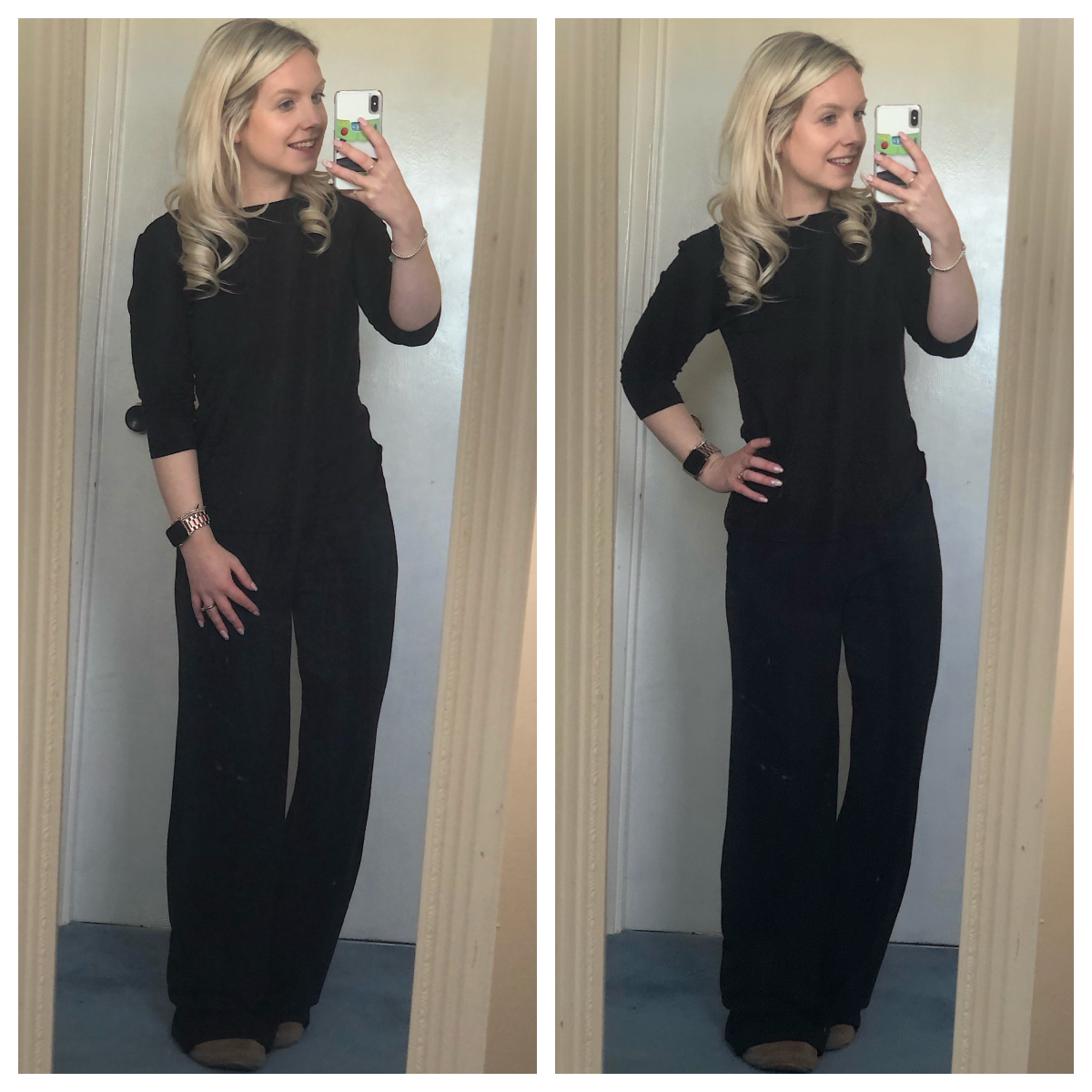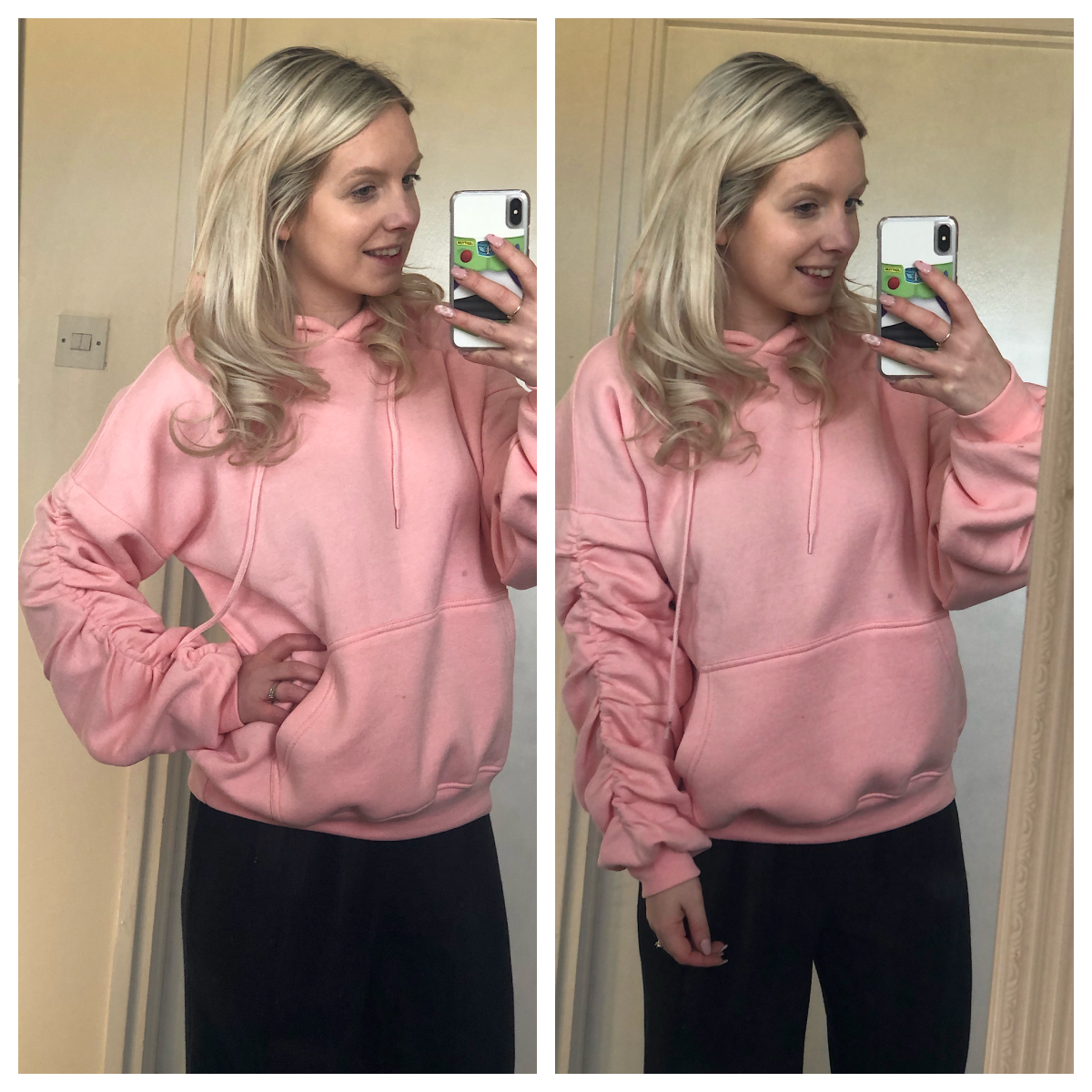 I bought a pair of wide leg loungewear trousers in October in a beige colour and I really like how much they felt like my pyjamas but socially acceptable to wear all day. Beige isn't the most practical with a toddler so when I saw the Black Palazzo Loungewear Trousers I thought they were worth trying. They were more expensive than my other pair from New Look at £22.99 down to £20.69 but this material is much thicker, not at all see through, and really good quality. These are actually totally suitable for wearing out of the house whereas the other ones weren't. Unfortunately at 5 foot 3 these are a big long but with a pair of slippers on they don't trip me up so I'm not too bothered.
How girly is this Pink Ruched Hoodie? I bought this with our daily walk in mind but also just something a little more exciting than a plain boring hoody. It was
 £26.99 down to £24.29 so again not like buying a cheap hoody from Primark but I think it's a bit more exciting.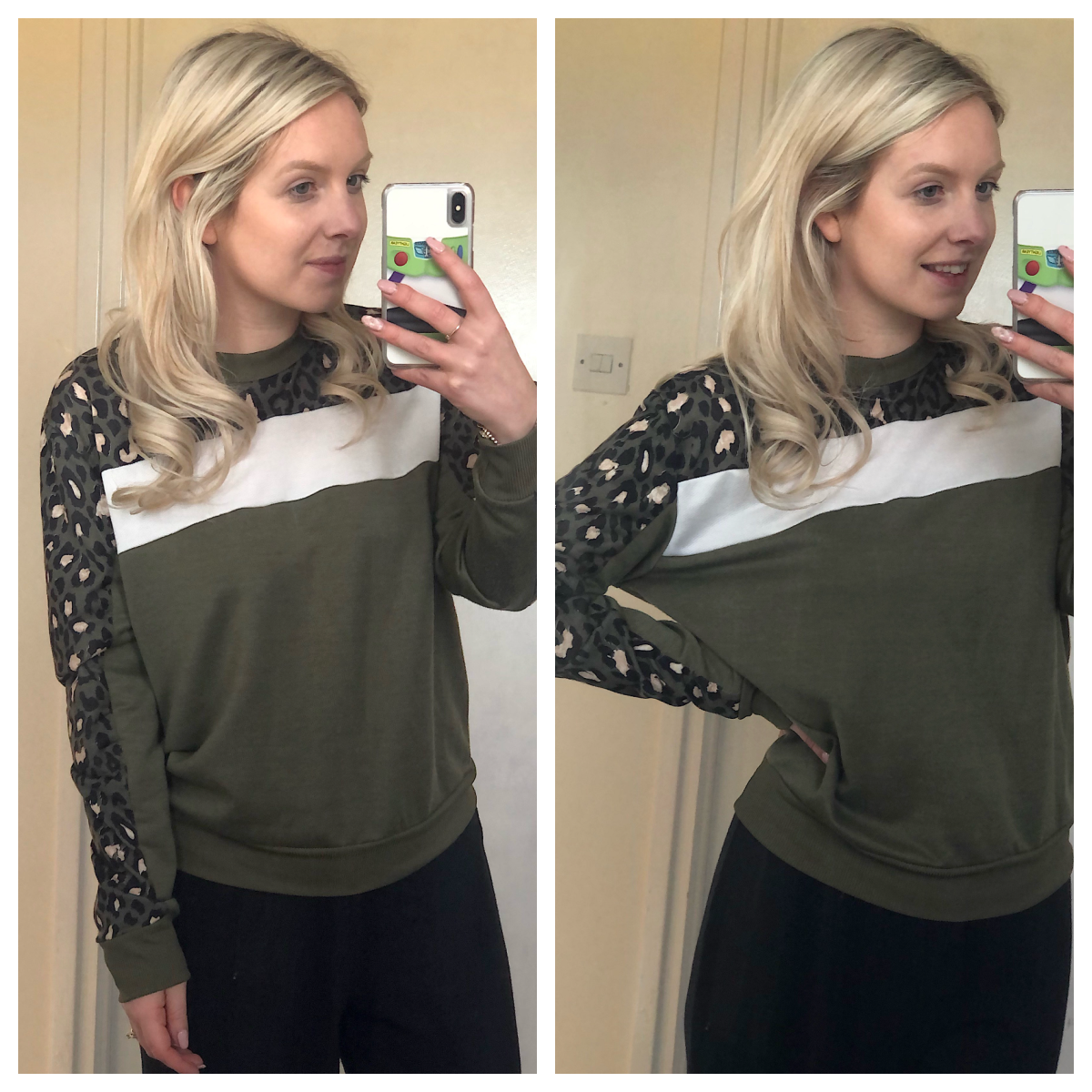 My last purchase and another jumper that's good for online work meetings, that smart casual vibe is the Khaki Leopard Print Top. It's £22.99 down to £20.69 and there's matching joggers also available. It's worth noting that this jumper is quite short, it's not cropped but I definitely feel like a pair of high waisted jeans or trousers is needed not to be feeling like my tummy is on show. 
I know I mentioned that Quiz had money off all of these items but I didn't actually pay any of those price tags thanks to Honey. It's definitely worth installing the Honey browser extension to get discount codes. I got 20% off my order, in addition to the sale prices, with just one click, rather than hunting for a code and checking to see if it works. That's a whole lot of style and comfort for less than £100.