Last weekend my husband and I had a little staycation to celebrate our wedding anniversary. I managed to convince him to go shopping while it was a bit cloudy and we waited for the sun to make an appearance. We went to a Primark I've only been in once before and I was loving the wide selection of basics. The shop was really well laid out but I found myself picking out all the simple wardrobe staples instead of any of the on trend pieces. I did, however, get a couple of puffy sleeved items and of course a few things for my little boy.
I've heard people saying Primark does bodysuits like the Zara ones. I hadn't ever come across them until now and I was so excited. These bodysuits are £6 each rather than the £14.99 that Zara charge. I've already worn the black one with a midi skirt and I'm kind of wishing I sized up because I've definitely got a longer body. I just might be wearing these not done up. These are good with a pair of Mom jeans too.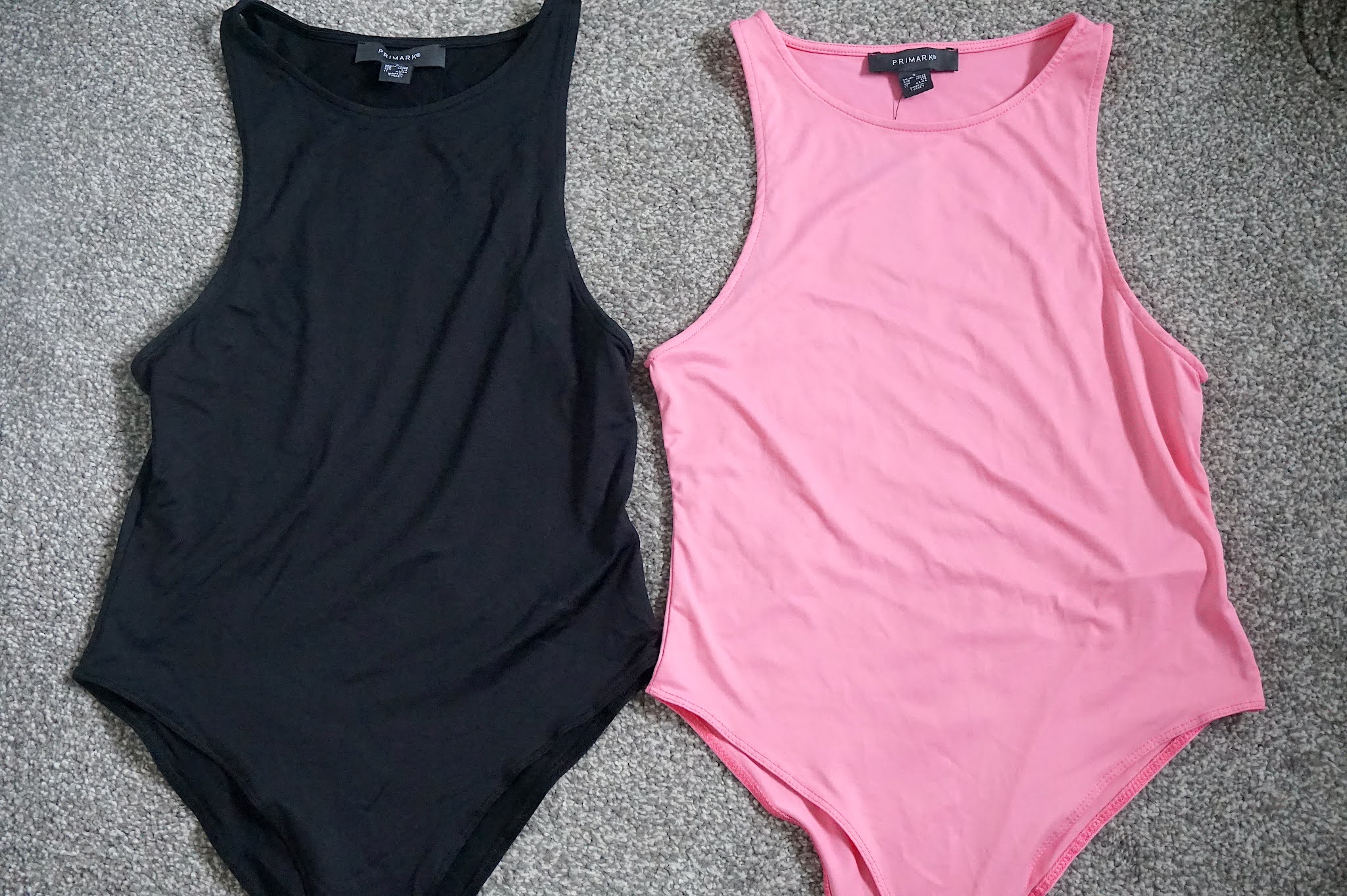 Another Primark classic that I've never been able to find are these thin strap crop tops. I'm not planning on wearing them as a crop top as such, rather with something high waisted like jeans or  skirt. These are £3 each and I thought getting a white one and a black one was an essential.
Speaking of essentials I repurchased the £4 cami tops that are basically the backbone of my wardrobe most of the year. They're a fantastic layering items so once the warmer days are gone I'll still be wearing them with cardigans or under jumpers. I've got a few of the higher neck ones but I was happy to see these ones are back to the original lower neckline.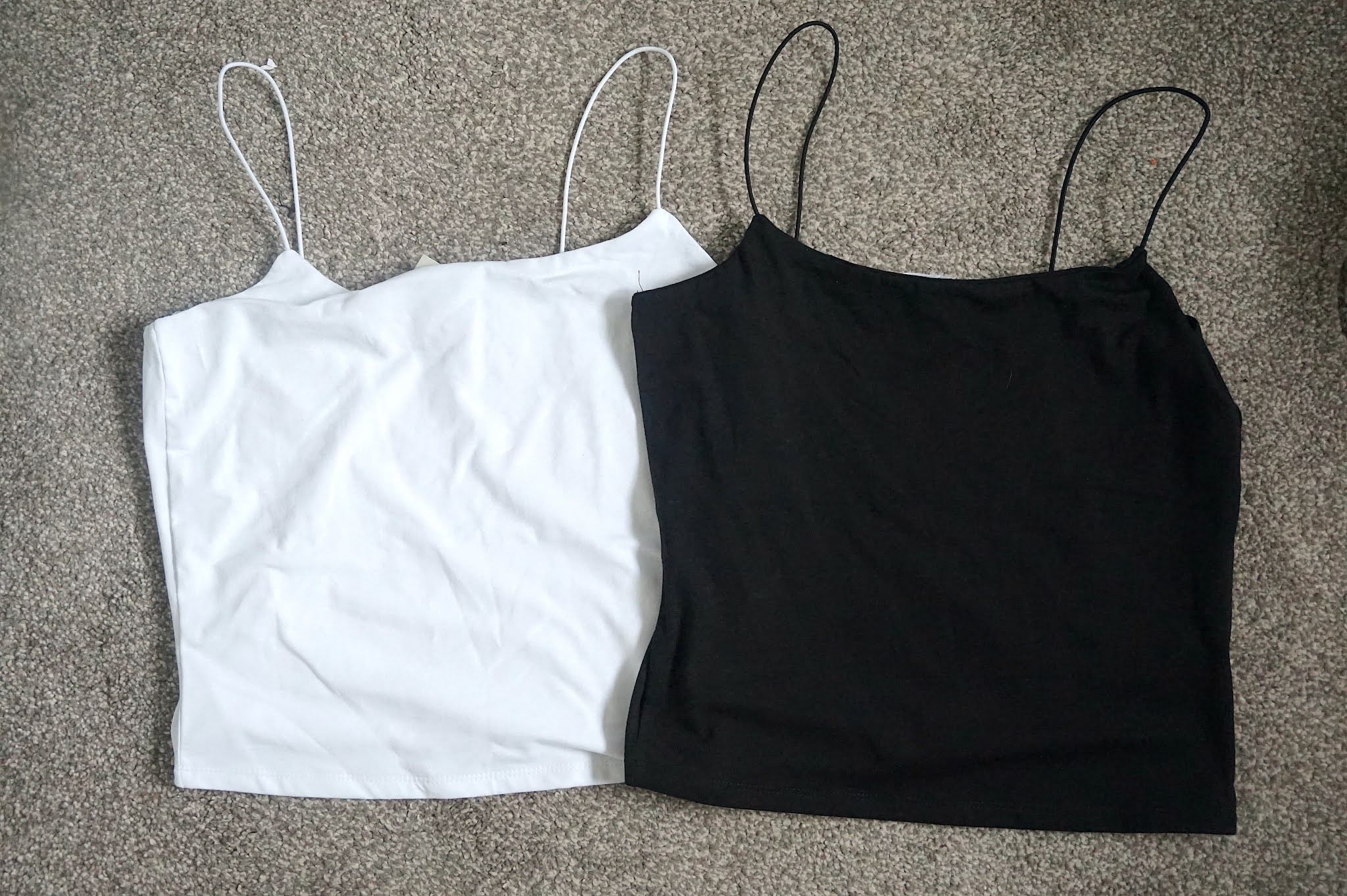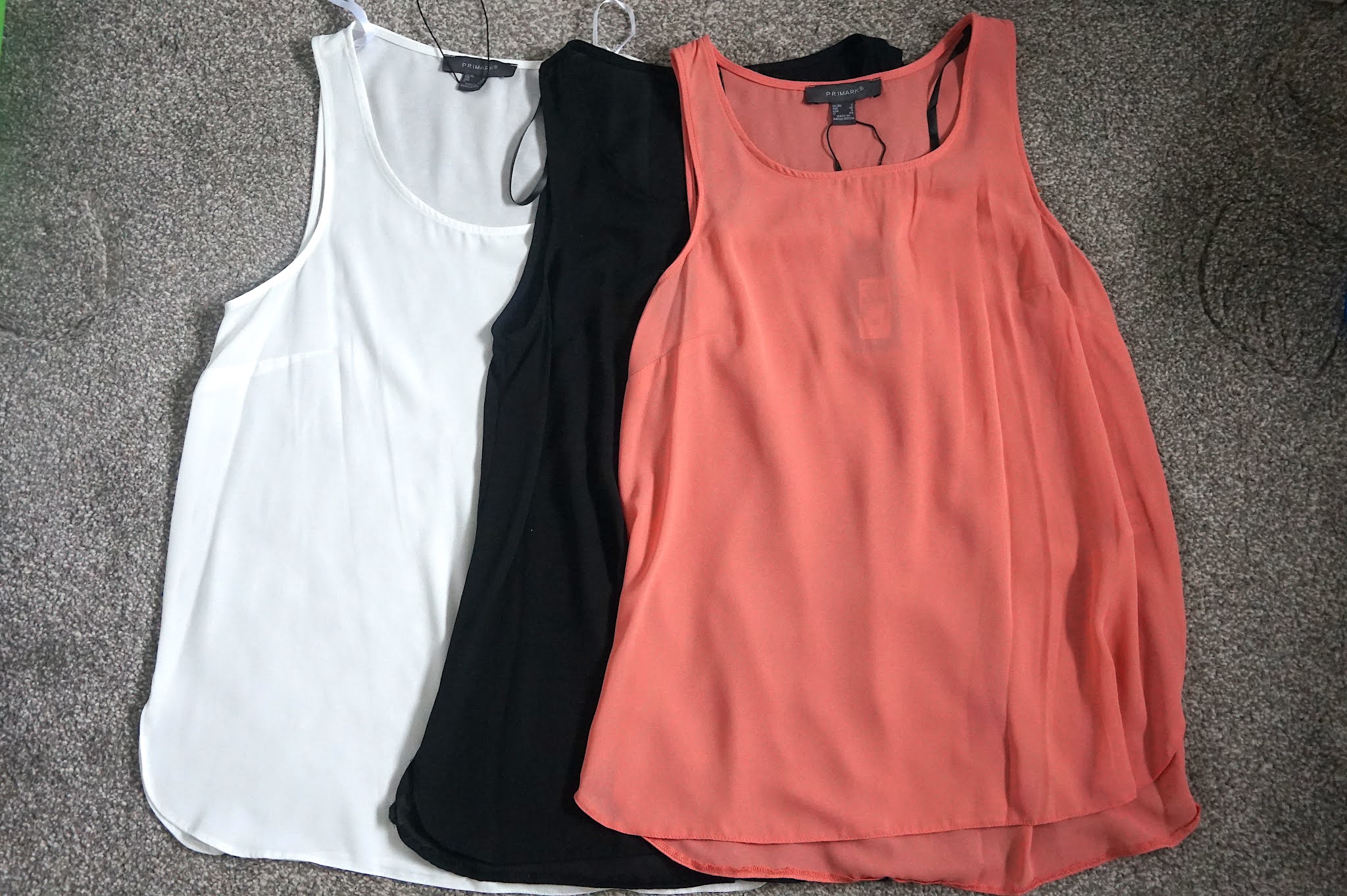 The first of my puffy sleeve purchases was this blue check smock style dress. It was £13. They had quite a few dresses that were giving me Summer holidays vibes but I feel like this one might actually be suitable to wear with tights into Autumn rather than just with a pair of flip flops on a sunnier day. The style of the dress is quite oversized so fingers crossed I've gone with the right one for me.
I'm sure I saw the pink puff sleeve blouse on the Primark website so when I saw it in the shop I was drawn to it. I'm not convinced the peplum style totally suits me and the low V neckline on this is far too low but fingers crossed I can make it work. It was £6 so quite a good price for a little blouse style top.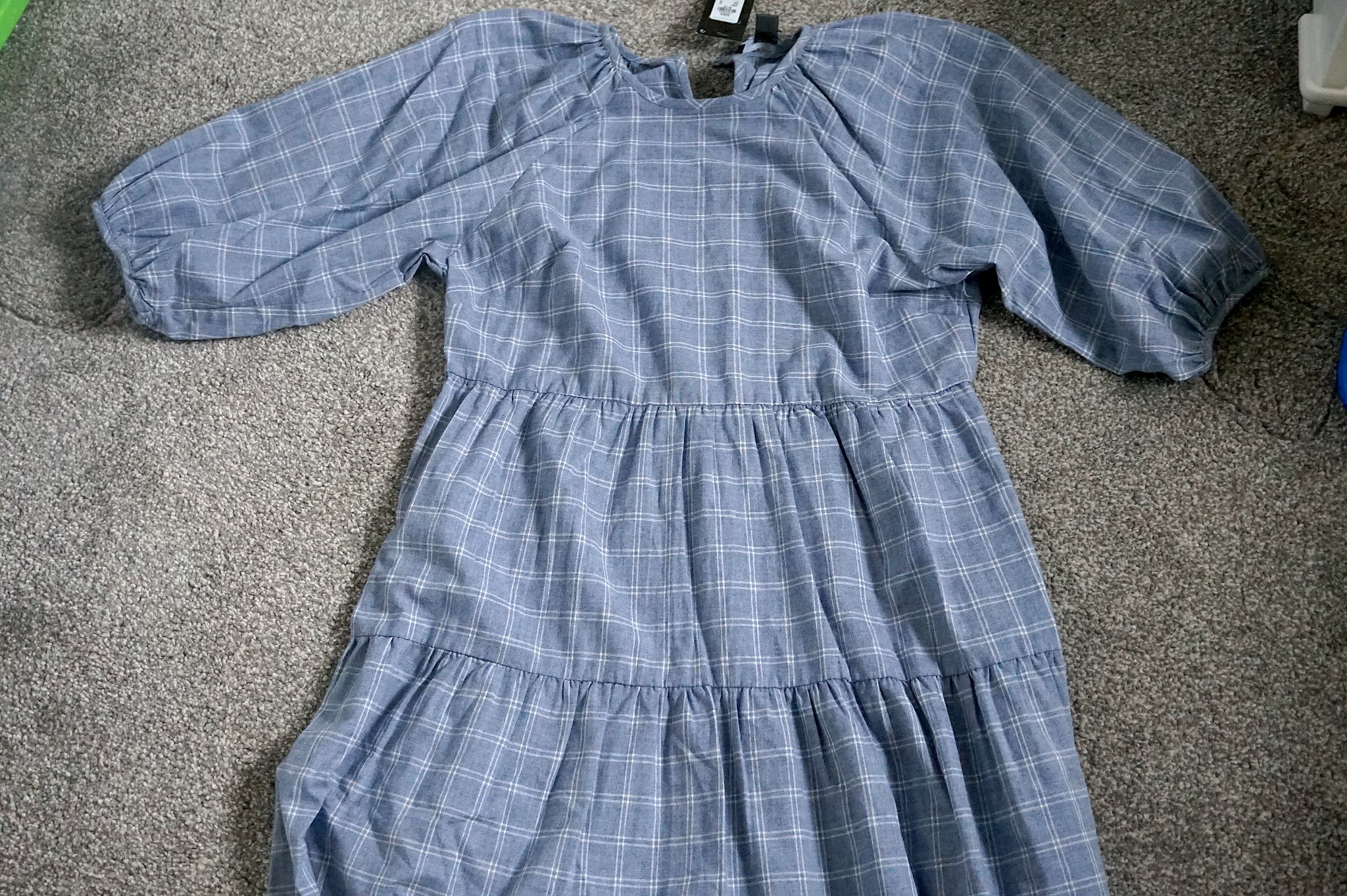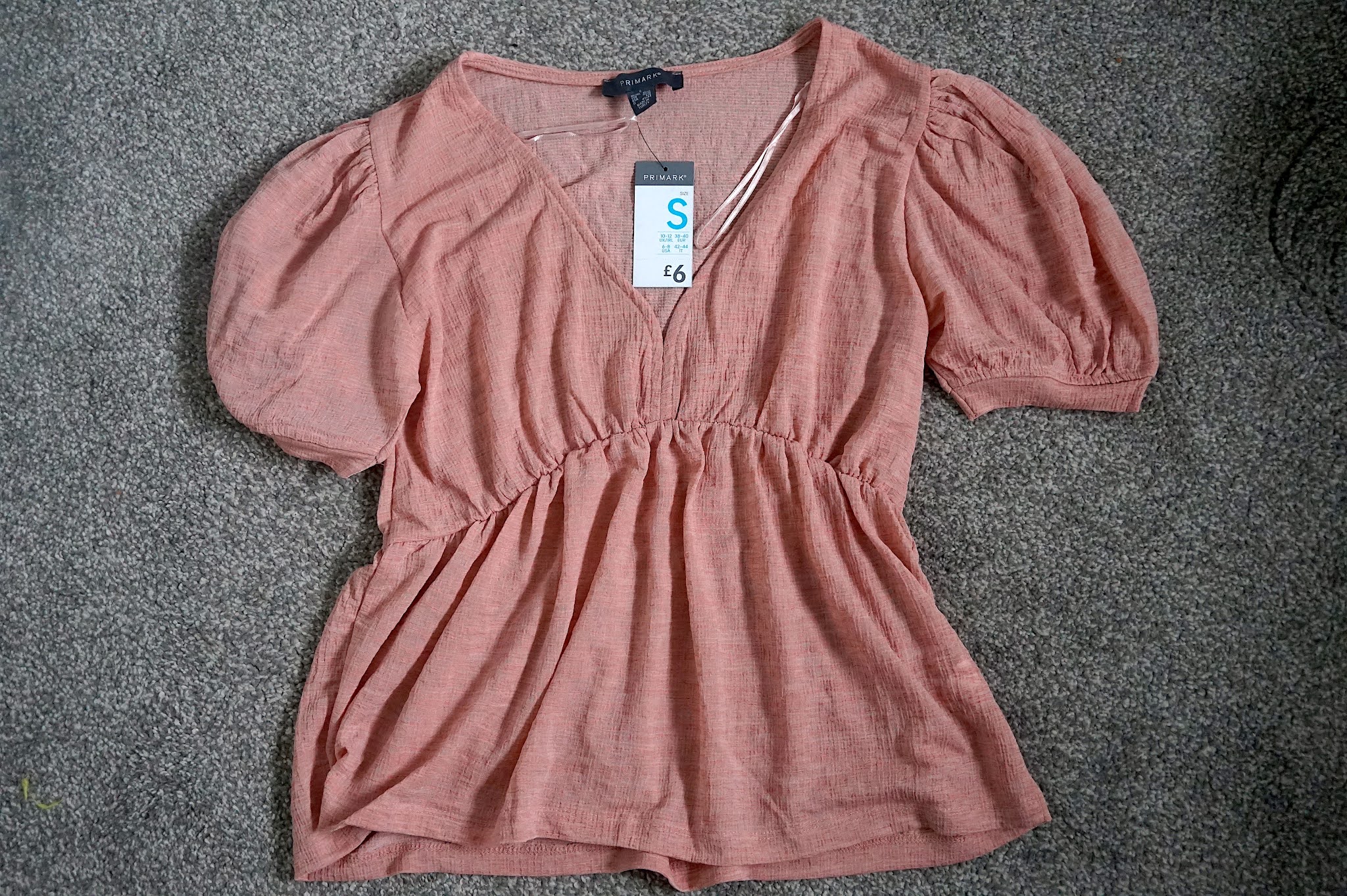 I can't go to Primark without picking up some things for Ollie but rather than getting everything in his current size I got a few Summer bits from the sale for next year. The dunagrees set is so cute but not too babyish even though it was in the baby section rather than the boy section. It was £5 down from £10 and I'm not sure you can get much better than that for shorts and a T-shirt. 
The shorts are the sort of thing he'll wear through the Summer with a Tshirt or jumper if it's colder so buying a pair in the sale for next year is always a good idea. These are age 2-3 and were £3 down from £6. I also found some kids headphones for £5 which I thought would be handy whether it's for watching Paddington on the iPad (his absolute favourite) or for if we ever get on a plane and jet off on holiday any time soon.
The last two bits are a bit more Autumn suited and one of my favourite colours for Ollie to wear. The gilet is £8 and the hoody is £5 and they're both good layers for the cooler Summer days and into Autumn.