The mission to use up my existing beauty products instead of starting new ones continues. I must admit it's tempting to buy new products through lockdown just to have something to look forward to and my birthday and Christmas led to a few new things. However, shopping my stash is the way forward and keeping track of my empties is a big motivator. These empties are from the last couple of months and are made up of lots of hair products, some high end brands and a couple of must have repurchases.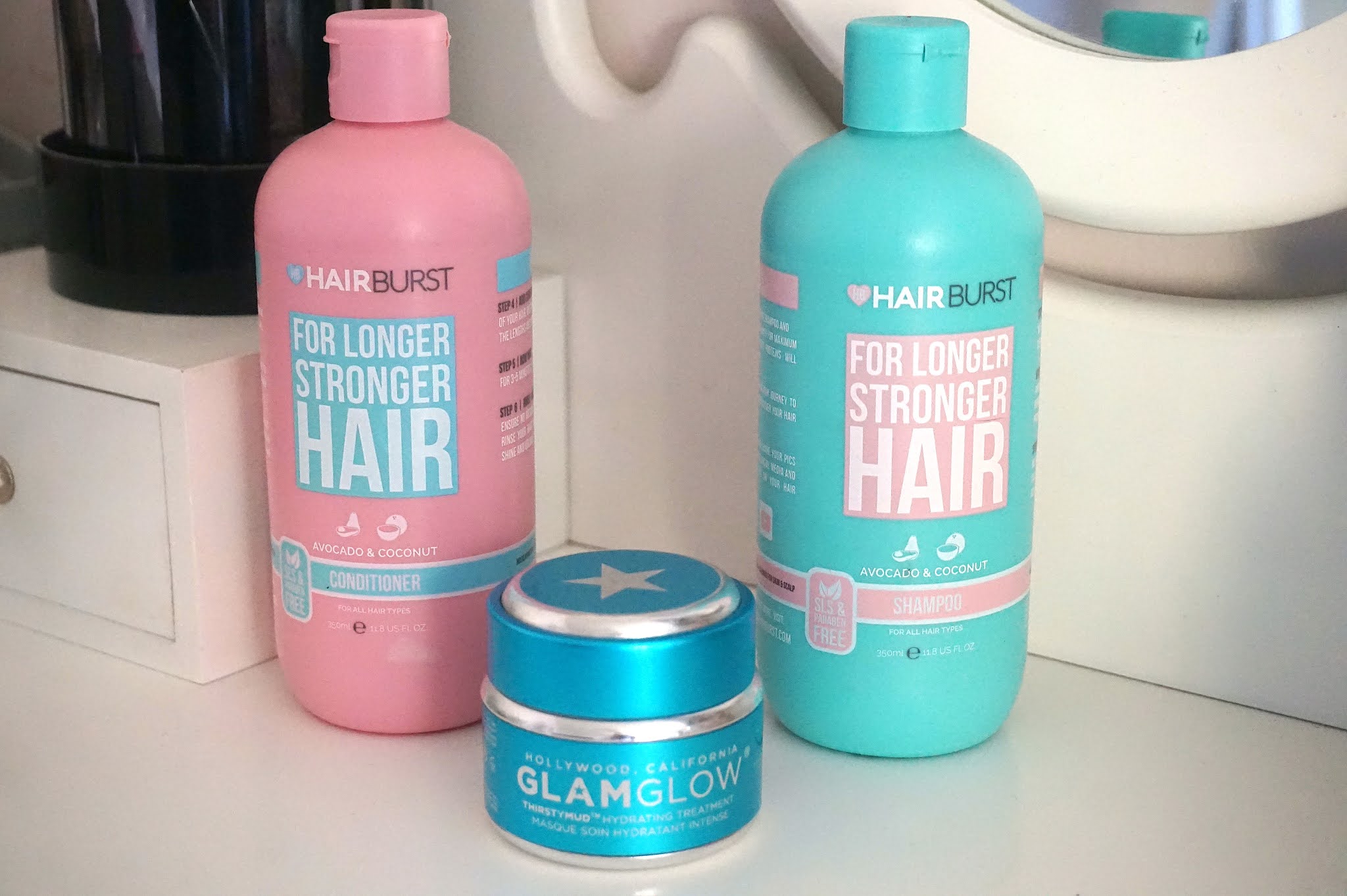 I bought these in a set last January in the sale in hope that they'd help me tackle the dreaded postpartum hair loss. Realistically I knew they'd not prevent it but I wanted to do what I could to help keep my hair in good condition. It's fair to say these are expensive however they did feature in my July favourites so they must have been good. Worth the money, I'm not 100% sure. Maybe if I catch them on a good offer I'd repurchase but right now I'm focusing on less heat.
I wrote a review about this dry skin must have product last year and at that point I didn't have loads left but knew I would definitely be repurchasing it. It actually started running dangerously low in November just in time for me to drop hints to my husband. He ended up buying me the mega size 100g tube and it's guaranteed to last me ages. I finished off the last of this 50g pot in the middle of December after having it for years. A treat for dehydrated skin.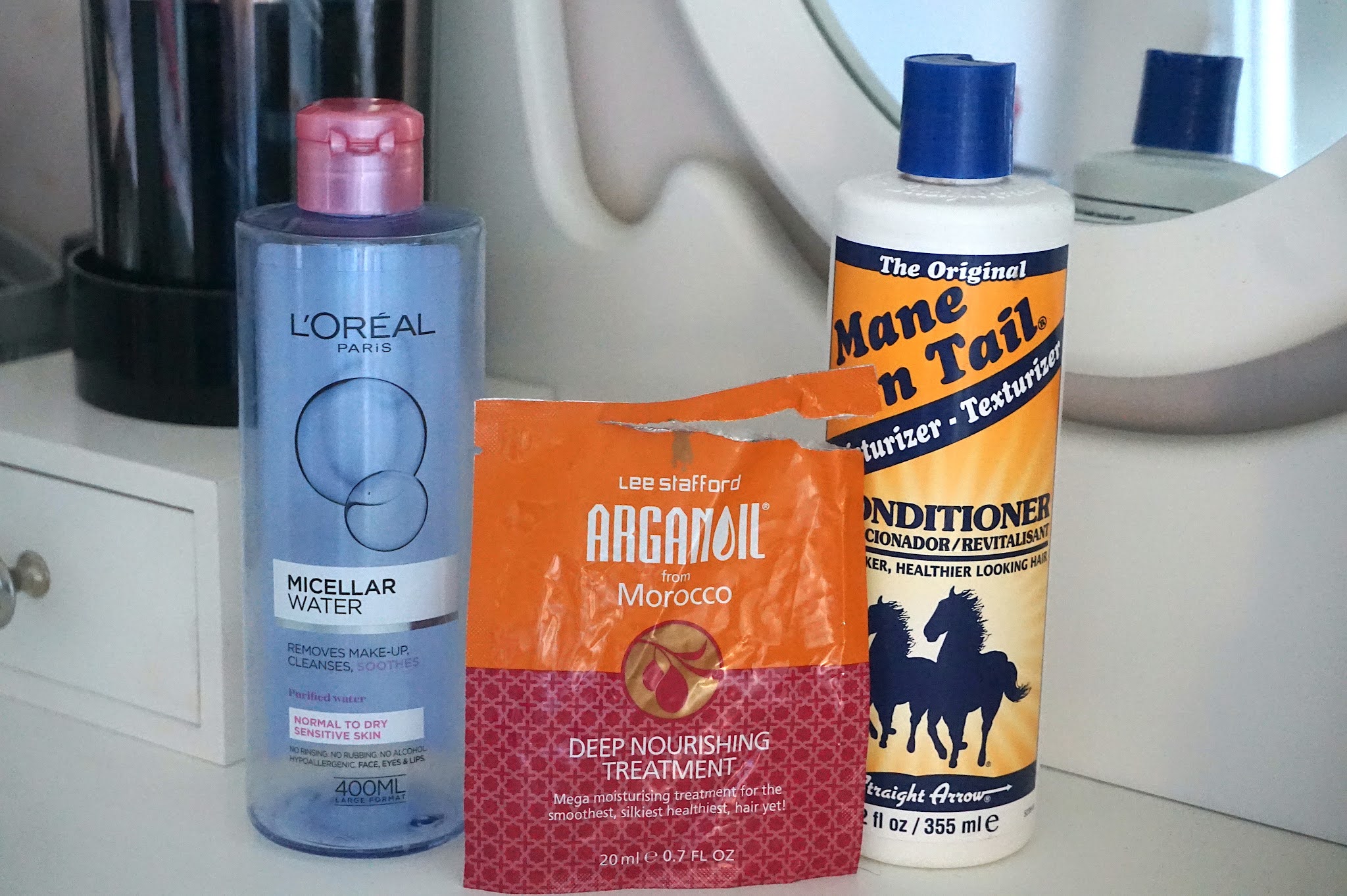 I quite like using a micellar water. It's a convenient skincare product, is quite refreshing after using a hot cloth cleanser and tends to be gentle on my sensitive skin. This L'Oreal Micellar water was part of a gift set and it's a huge bottle at 400ml. Unfortunately I just didn't love this one. I'm used to the Garnier one, which is the same price, or the Simple Skincare one and I find both of them just work better… so I won't be repurchasing this micellar water.
I love Lee Stafford hair products. There's actually quite a few different ranges and I got a bundle of hair treatment sachets for my birthday in 2019. Unfortunately they sat unloved and unused for most of 2020 partly because they sat on a shelf and I forgot about them but also because when I was having a shower it was more likely to be in and out quickly, rather than spending time and 'self-care time'. Anyway, once I did use this I was quite impressed. It smelt nice and left my hair feeling soft and smooth. Definitely one to consider but also one of the pricier Lee Stafford ranges.
Back to the hair growth mission. I finished the Mane n Tail shampoo in the first half of the year but the conditioner kind of got pushed to the side in favour of conditioning treatments and masks rather than standard conditioners. None the less I used it all up eventually but I don't think it was much to write home about. I much prefer the shampoo for its hair growth qualities and think I might repurchase it, but not the conditioner unless as part of a set.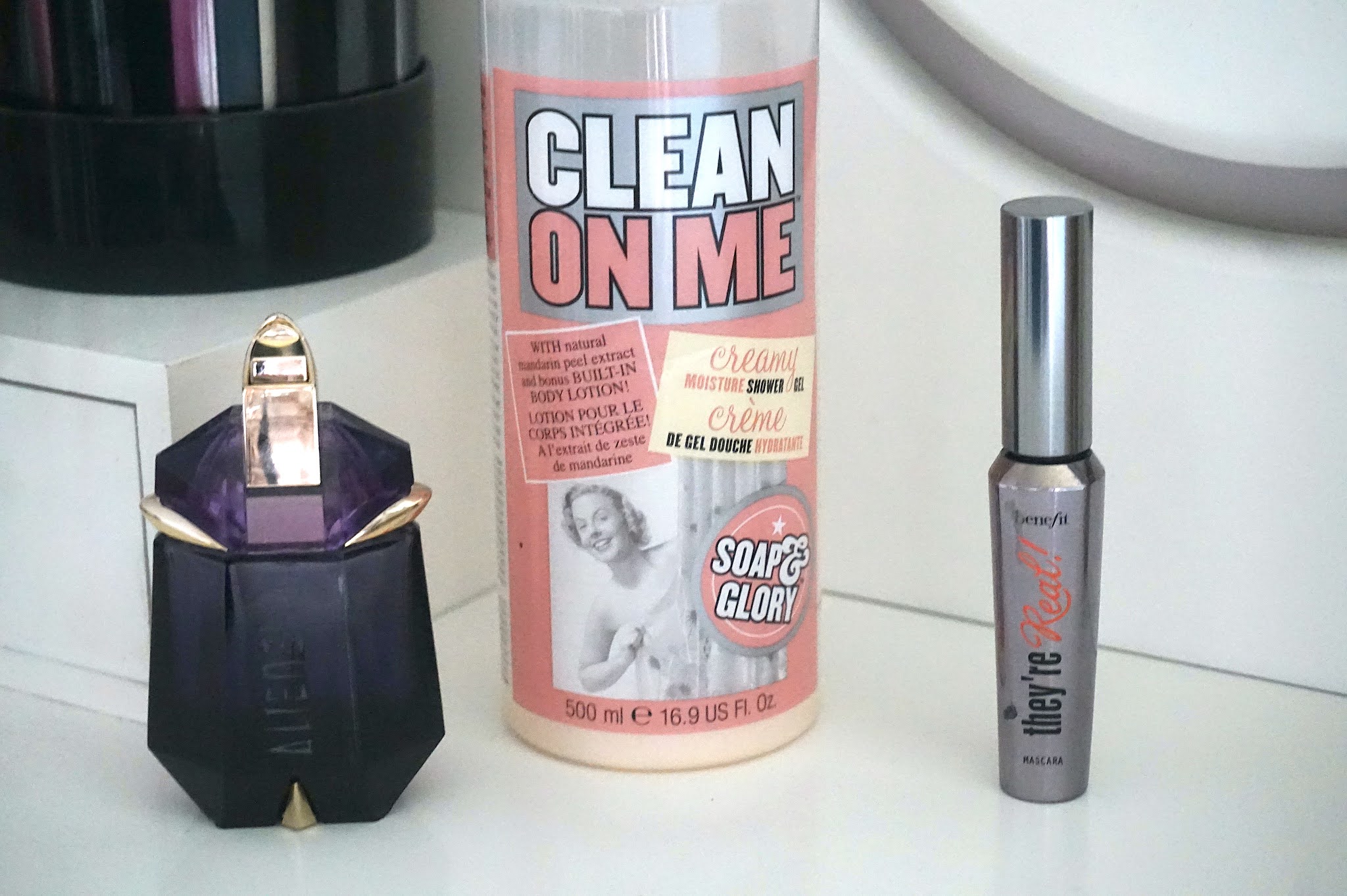 This perfume is my absolute favourite so I was gutted when it ran out at the end of last year. This bottle is refillable so I had it refilled in Debenhams at some point, I can't really remember when so I'm not 100% sure how long this bottle has lasted but lets be fair perfume wasn't needed all that much in 2020! I can't get a refill but I have got my next bottle lined up curtesy of my husband for my birthday at the end of November.  
Apart from their skincare I think this is one of my favourite Soap and Glory products. This shower gel is creamy and has that classic Soap and Glory scent that I love. This bottle is huge so lasted ages and the pump was quite handy until the product started running low. Nothing I did could get that last bit of shower gel out. A lovely, moisturising product and one I'd buy again once I get through the multiple shower gels I have piling up.
I've got a bit of a love heart relationship with this mascara. I love how good it is but hate how quickly it runs out. I love how it makes my lashes hold a curl slightly more than a lot of other mascaras but I hate how much it costs. I feel like I might have a mini version of this stashed away somewhere. I'll probably buy this again but only when I've got absolutely no other mascaras or maybe in some sort of deal or gift sets. Look at me trying to be a bit more sensible.