Recently I've been wearing the same accessories every day… well except my face mask. I've not felt the need to change up my jewellery when I'm not heading anywhere fancy but that doesn't mean my daily jewellery isn't full of meaning and stories. The newest addition is my wishbone pendant necklace* from Wolf and Gypsy.
I love that a wishbone represents good luck, optimism and love. It reminds be of being little and pulling the wishbone with my Mum. That's what makes this dainty, simple necklace a beautiful gift but also a big talking point. The universal meaning and the presence of luck for the future all while being an elegant accessory.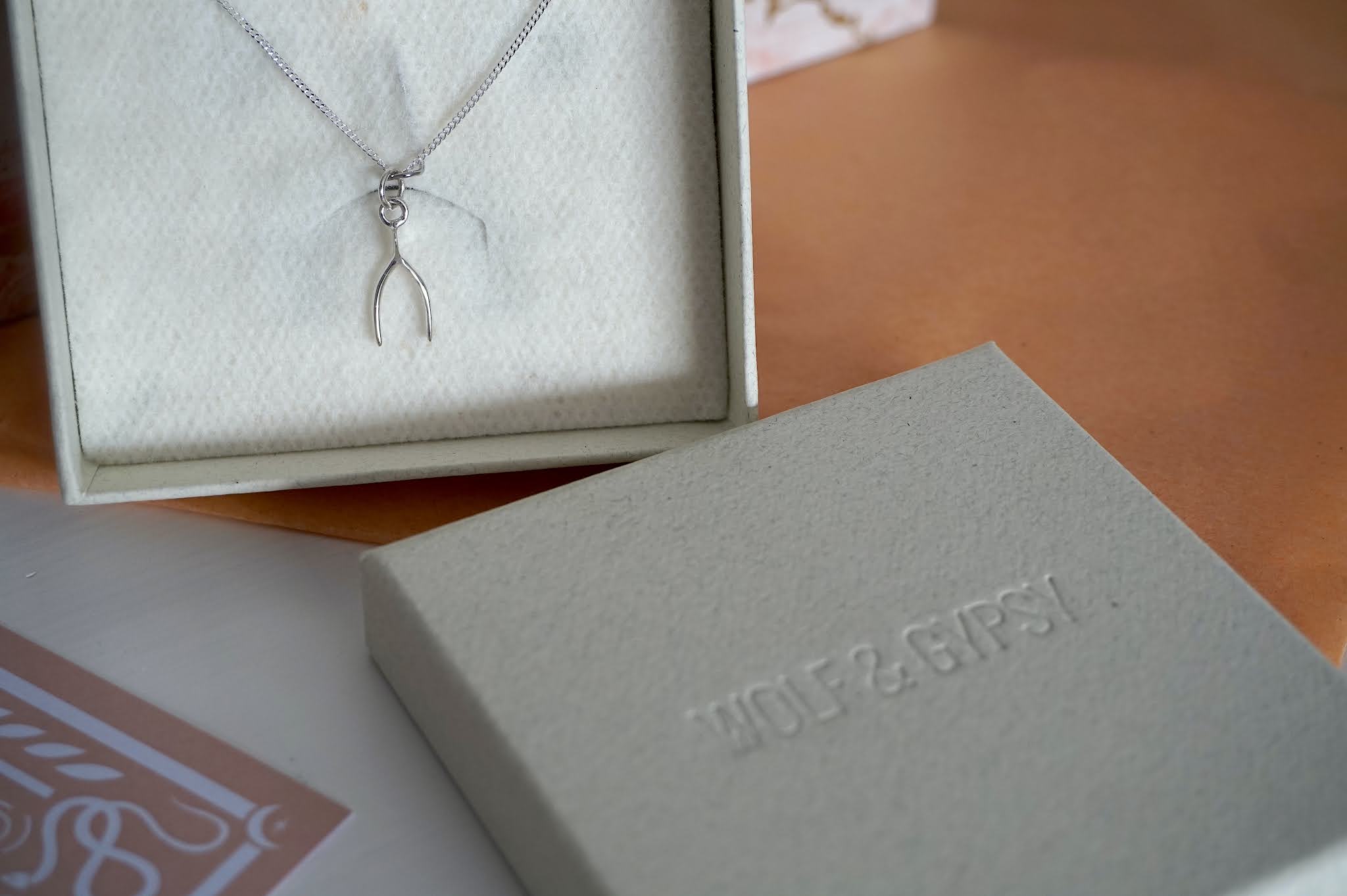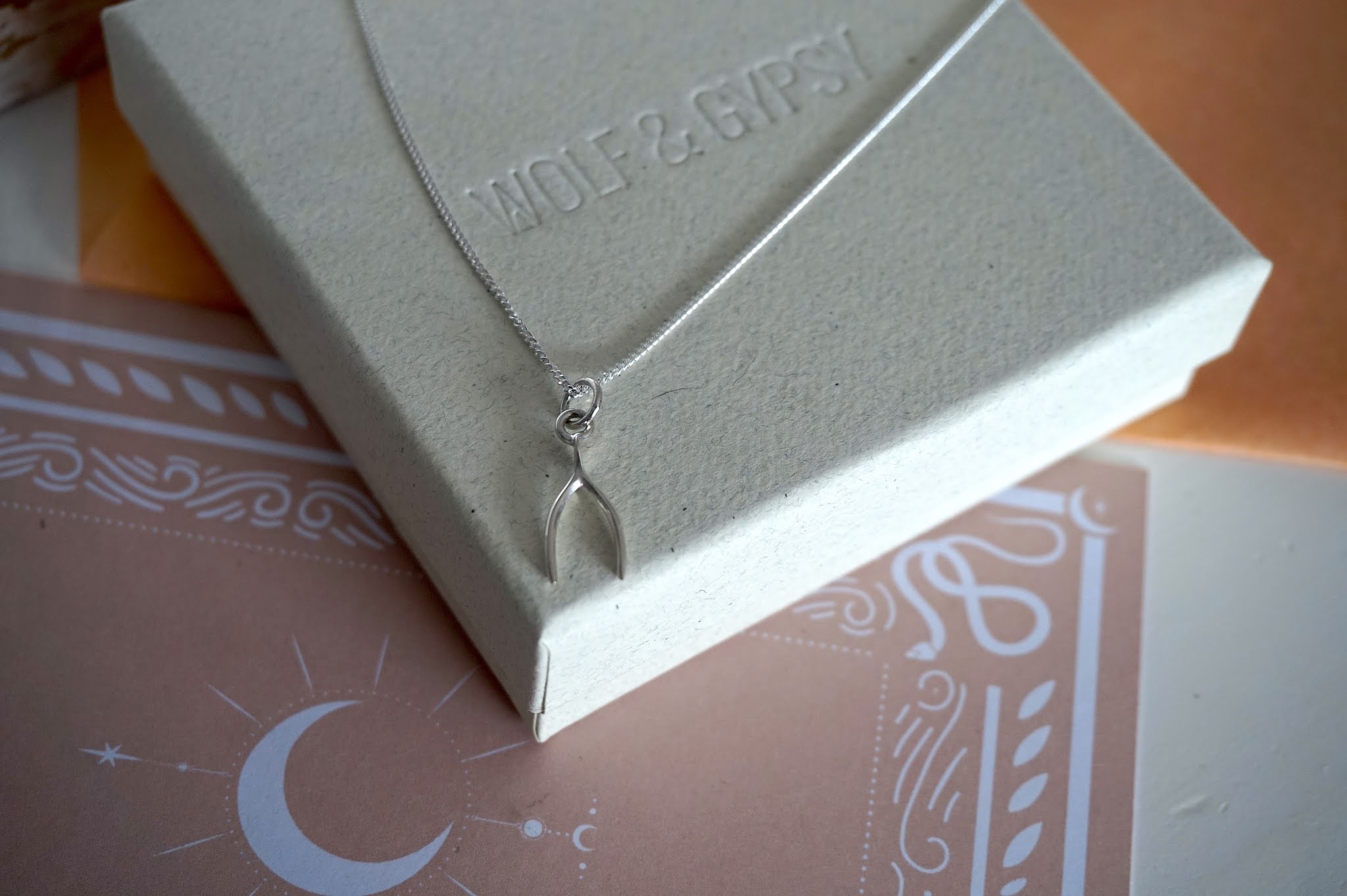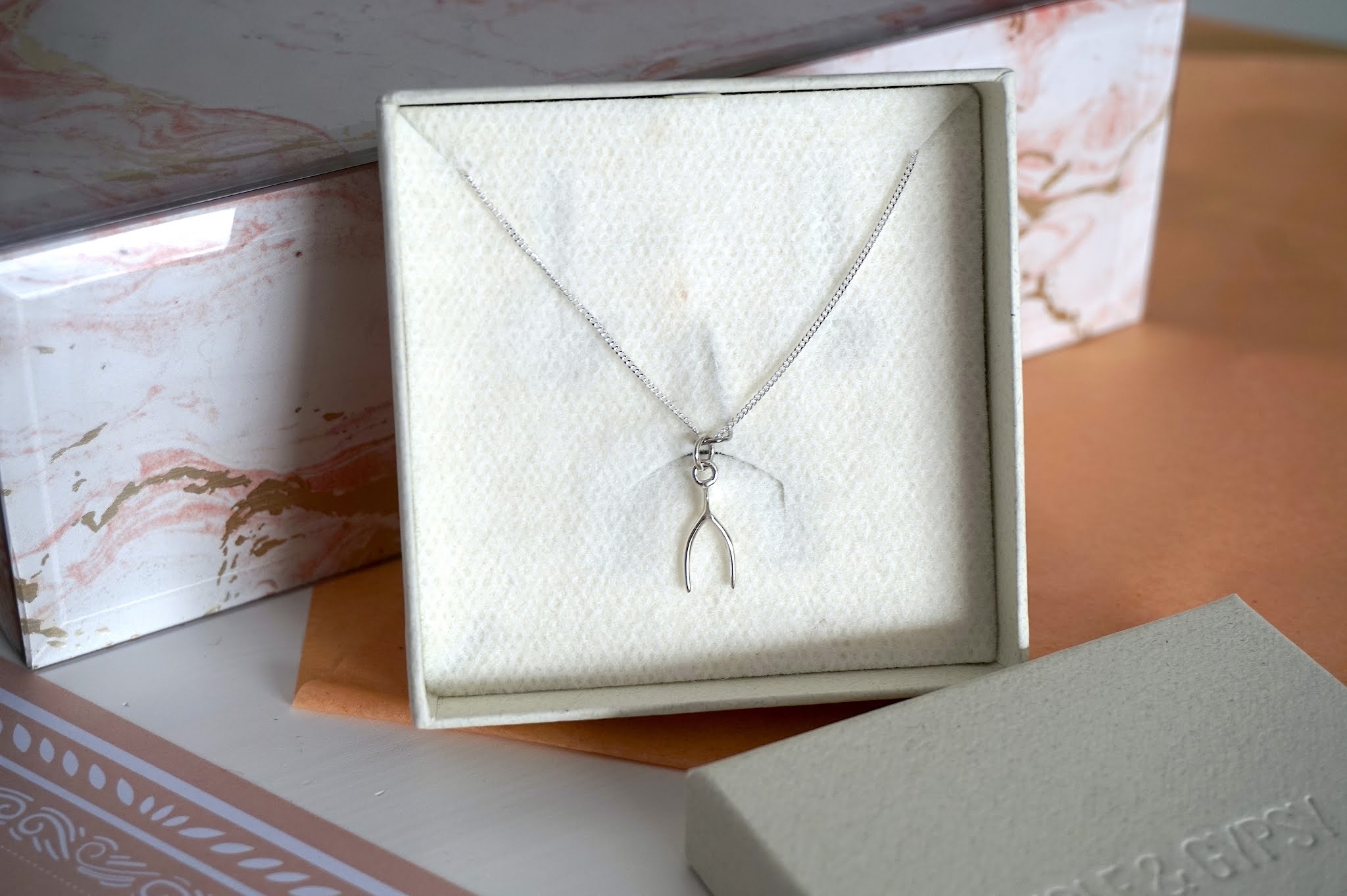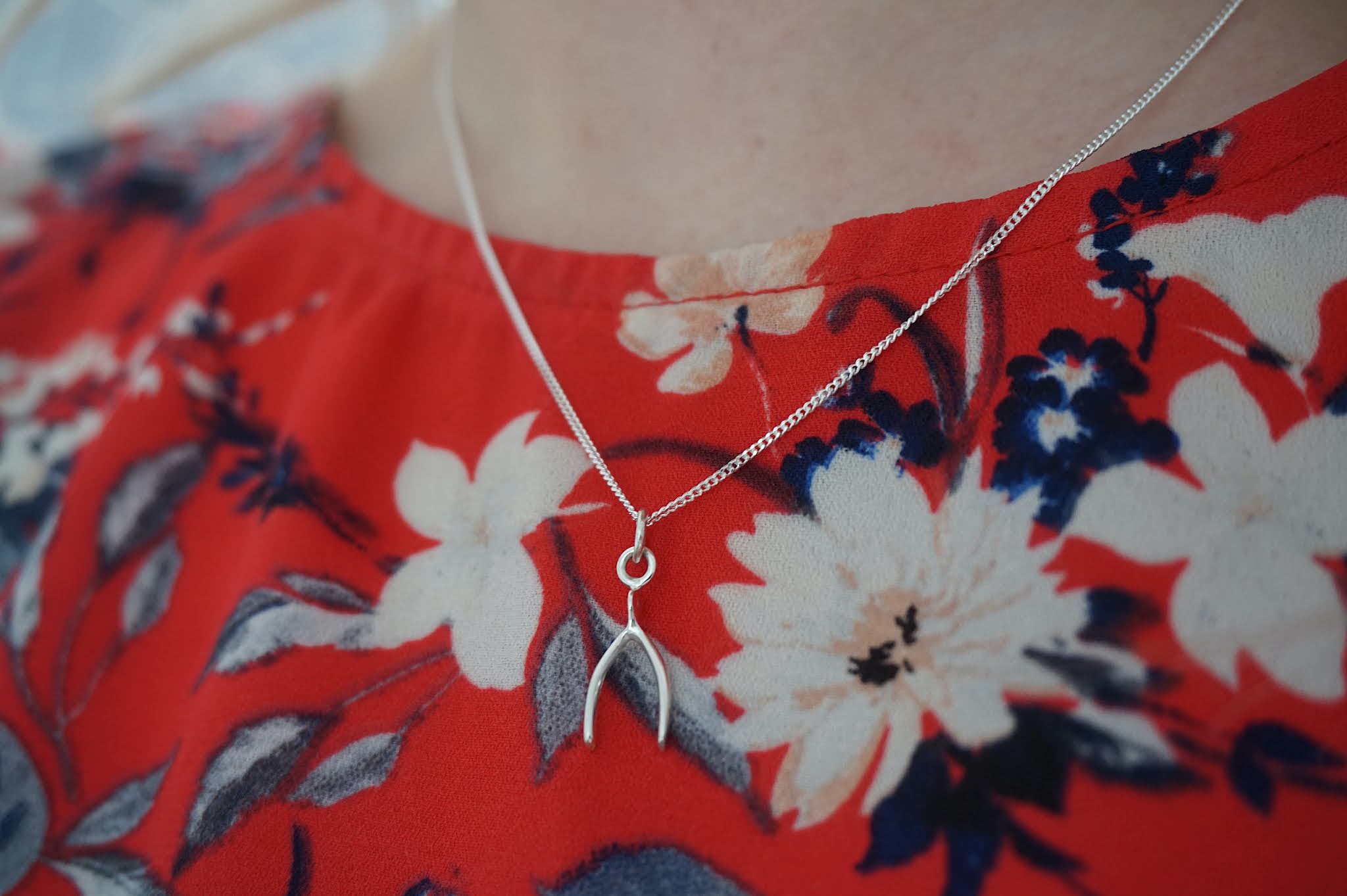 I wear silver, white gold and platinum jewellery so picking the Sterling Silver one was a no brainer but it's also available in Gold Vermeil. I've got the 16″ chain and like how high it sits but it also comes in 18″, 20″ and 22″ depending on whether you're layering. 
So who is the brand behind my new favourite lucky charm? 
Wolf and Gypsy is an ethical jewellery brand, based in the UK, that launched in 2018.  They 
sell hand-made and designed jewellery by designer Tory Shay. All of their jewellery is made with recycled precious metals and has 
eco-friendly packaging. In fact, they're that committed to positive environmental change that they're part of the 1% For The Planet making a donation with every sale.  
Want to see what else Wolf and Gypsy has to offer? I keep a track of their latest releases on Instagram.