It's been a long time since I've done an outfit post. Let's face it, when you're going no where there's not much reason to share what you're wearing. However, I recently got these pink cuffed joggers from FemmeLuxe and I had to share my work from home outfit. 
When it comes to working from home I would be quite happy wearing pyjamas but that does nothing for my productivity and when you've got meetings wit pupils, teachers or parents it's not the vibe I'm going for. Instead I've gone comfy, casual and my new joggers are the perfect pop of pink, especially as we head a bit closer to Spring. They're true to size, the drawstring is fab for pulling them in and the cuffed hem is handy for making sure they're not too long.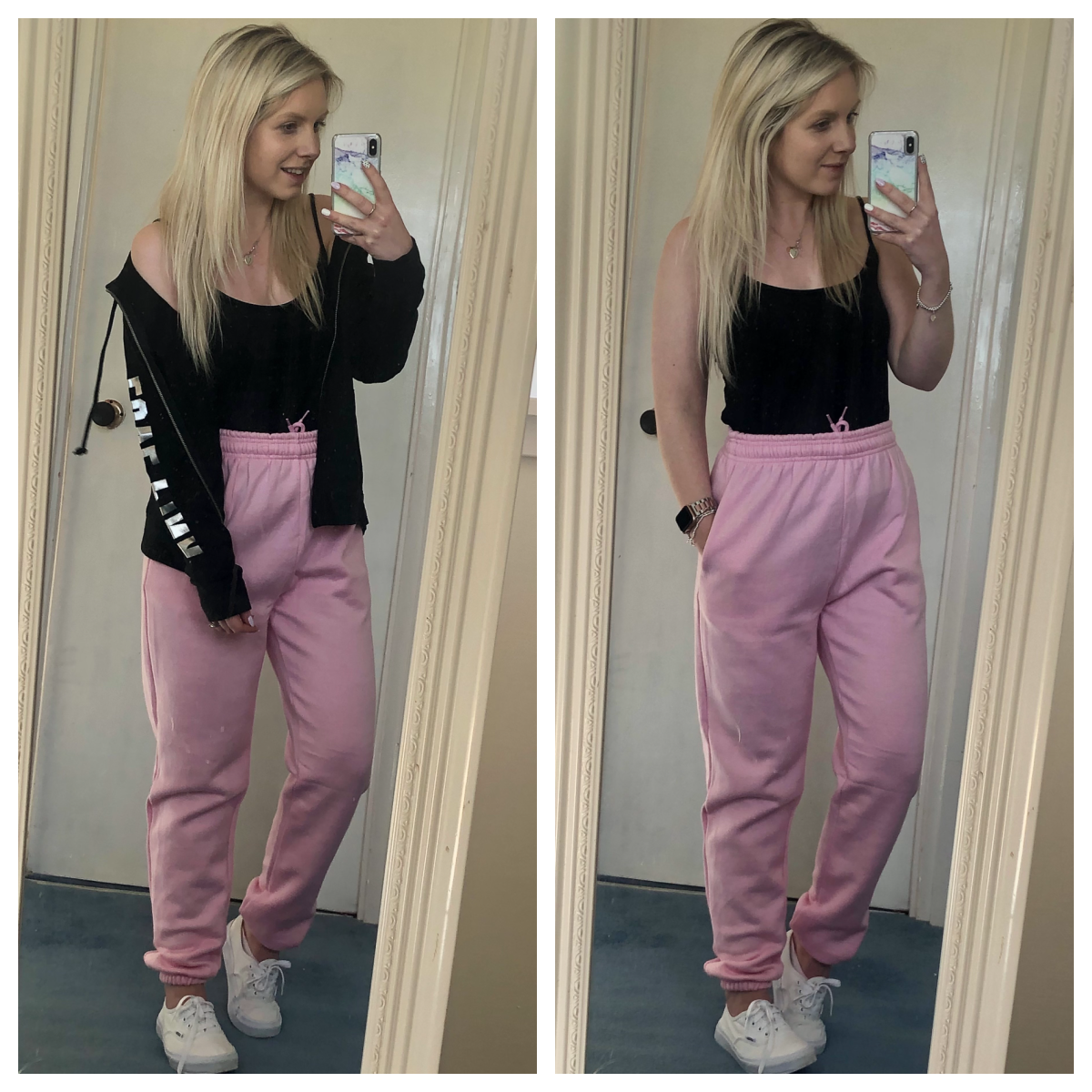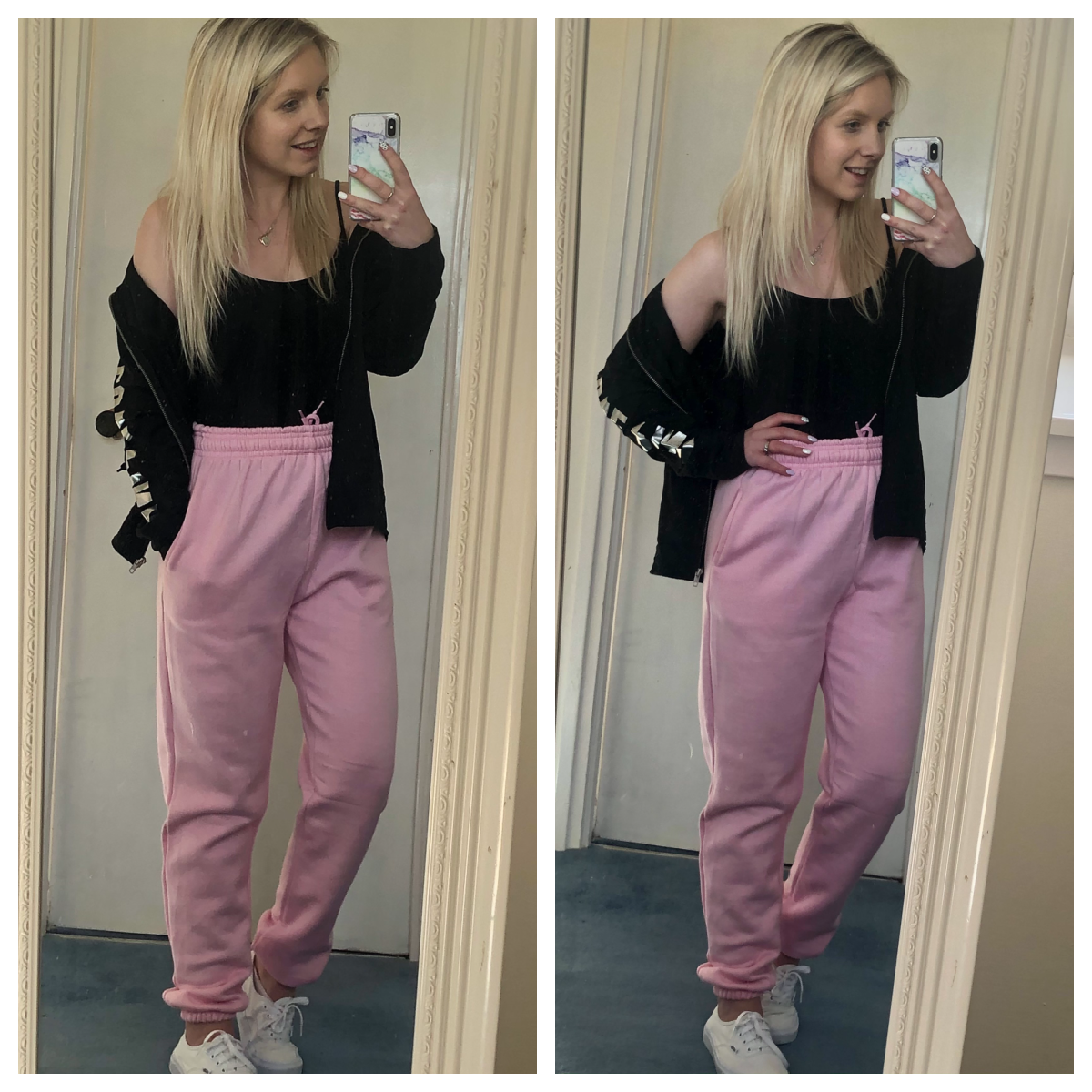 I just wore a simple black vest top with them and threw on a black hoody when it was a little bit cooler sitting at the dining room table. And obviously I wore them on a Wednesday, thanks Mean Girls.  
This was a day that I didn't have any live lessons so I wasn't seeing anyone. Instead my day was full of planning, marking, answering emails and planning other lessons and activities. The majority of the day I was wearing my unicorn slippers but I did pop on my Vans for hanging out the washing – what a glamorous life!