Another day, another blog post and another outfit to share, who am I?! Does anyone else feel the need to get dressed up for a Zoom catch up still? I had a Zoom Afternoon Tea Baby Shower recently which was a surprise for the Mummy to be. We all had an Afternoon Tea bundle delivered and it was a lovely chance to catch up and talk all things baby.
I know I was sitting at my dining table only being seen from the waist up, unless I got up to top up my cup of tea, but I still took it as an opportunity to wear my new leather look joggers. These are new to my wardrobe and I love them. I'm used to wearing leather look skinny jeans for 'night out occasions' but these are a little more casual and so comfortable. I wore them with a plain blouse T-shirt but it made it much more dressy.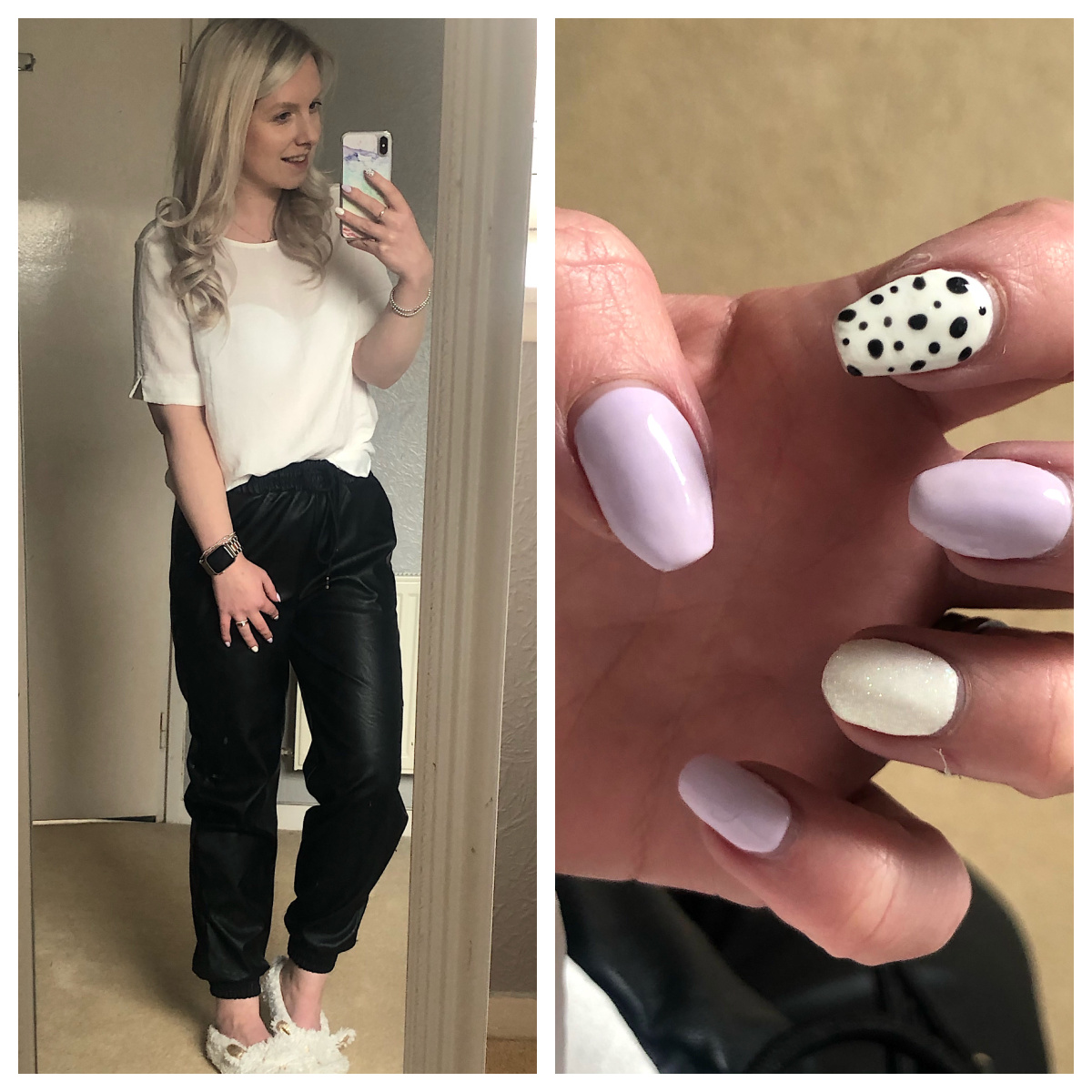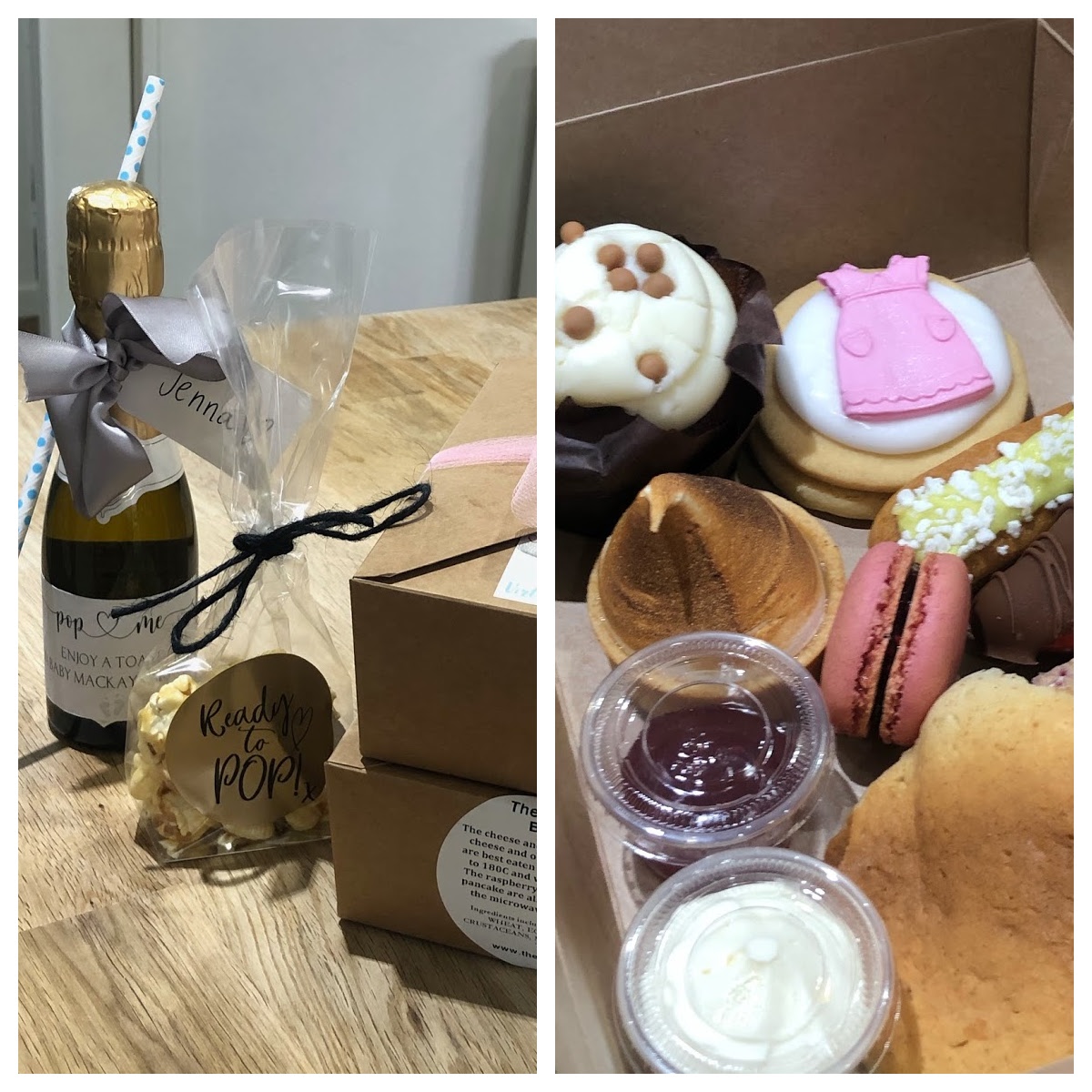 Obviously I'm not daft enough to wear anything other than slippers while I was relaxing in my house but these trousers would definitely look good with a pair of heels. I've been getting outfit inspiration from Pinterest for them for when socialising outside of the house is actually a thing. Again my hair is curled with the Dyson Airwrap and I've been using Fanola to help maintain the ashy colour months after my last appointment.
Speaking about appointments, I've been doing my own gel nails this year and I'm actually quite happy with how this set have turned out.  I love lilac for Spring and I've added a little glitter accent nail and dotted animal print style nail. Unfortunately I didn't have the patience to put a tip on the ring finger nail which broke but the rest of my nails are going quite strong.